Football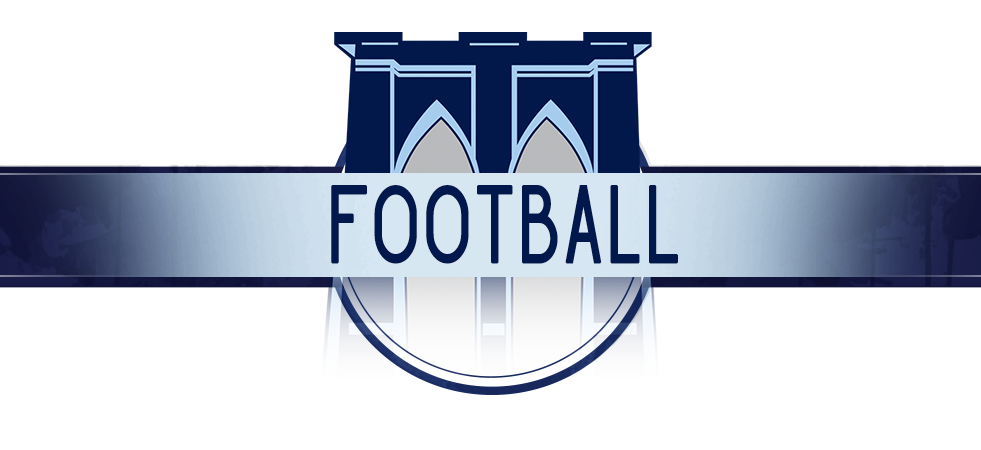 NYPD vs. FDNY FOOTBALL -- SUNDAY, MAY 22nd
To Purchase Tickets -- CLICK HERE
For More Info on Visiting Coney Island -- CLICK HERE
Brooklyn, New York (April 5, 2016) — NYPD Police Commissioner William Bratton, FDNY Commissioner Daniel A. Nigro, Brooklyn Borough President Eric Adams, New York Jets center Nick Mangold and Steven Cohen, Vice President of the Brooklyn Cyclones, together with representatives of the New York's Finest and New York's Bravest football teams, today at Brooklyn Borough Hall announced the annual FDNY vs. NYPD Fun City Football Bowl will take place within NYC's five boroughs for the first time in nearly a decade. The 44th meeting between the two teams will be played on Sunday, May 22, at 2pm, at MCU Park on Coney Island.

Tickets are available at BrooklynCyclones.com or 718-507-TIXX (8499) and cost $20, with a portion of the proceeds to benefit both teams' charities: Widows and Children's Fund on behalf of the NYPD and the FDNY Fire Family Transport Foundation. In addition, ticket holders will also receive a box seat voucher ($15 value) to see the Brooklyn Cyclones at MCU Park at select 2016 home games and discounts at Coney Island area amusements, including Deno's Wonder Wheel Amusement Park, Luna Park and the New York Aquarium.

"It is fitting that the FDNY/NYPD Fun City Bowl is returning to the city they serve," said Police Commissioner William J. Bratton. "MCU Park in Coney Island is the perfect venue to host what will undoubtedly be a spirited display of sportsmanship in the name of some exceptional charities. I wish both teams all the best in this terrific matchup."

"It's wonderful to see the FDNY/NYPD Fun City Bowl back in New York City after so many years, because every day the men and women of both departments risk their lives to protect New Yorkers across all five boroughs," said Fire Commissioner Daniel Nigro. "When both teams take the field this May, they will do so for extraordinary charities that provide financial support for the families of those we have lost and assist FDNY members who are battling debilitating illnesses and injuries."

"Returning this game to New York City will showcase both the extraordinary athleticism of the police officers and firefighters who keep us safe as well as the amazing attractions of Coney Island, with a beautiful waterfront boardwalk and amusements that offer a totally unique experience for visitors," said Brooklyn Borough President Eric L. Adams, a 22-year veteran of the New York City Police Department who played football for Bayside High School in Queens. "I am certain that, after the game, our friends in the FDNY will understand that New York's Finest are the finest on the gridiron as well; they'll be seeing red after the NYPD squad leaves them singing the blues!"

"We are proud to support the Fun City Football Bowl, a wonderful platform to celebrate the FDNY and NYPD," said Fred Dixon, president and CEO of NYC & Company. "We encourage New Yorkers and visitors to see the Bravest and Finest in Coney Island during the historic return to NYC's five boroughs."

"We are extremely excited to be hosting this event at MCU Park," said Cyclones Vice President Steve Cohen. "The ballpark has been the home of Brooklyn Cyclones since 2001, and we hope this is the beginning of a new tradition, where we are also the home for our heroes, and the FDNY vs. NYPD football, for years to come."

Nick Mangold, the current center for the NY Jets who is a seven-time Pro Bowl selection, will be an honorary co-captain of New York's Finest. Shane Vereen, running back for the New York Giants, will be the honorary co-captain of New York's Bravest. Prior to the game, fans can experience some of the FDNY and NYPD's specialty units, vehicles and more.

Both established in the early 1970s, the two teams have been playing each other in the Fun City Football Bowl since 1973, and rosters now consist of approximately 80 players. New York's Bravest and New York's Finest are part of the National Public Safety Football League, a semi-professional football league. The teams operate independently of the NYPD and FDNY.

"This game was started for a great reason. Raising money for our charities," said Steven Orr, New York's Bravest Vice President and Director Football Operations. "44 years later, both teams still have the same focus. Raising money while playing the game we love for the job we love!"

"After such a long absence, the Finest football team is excited to have the Fun City Bowl back in Brooklyn," Eddie Brittain, Finest team president. "We're really looking forward to a great atmosphere and a great game!"

FDNY vs. NYPD Fun City Football Bowl sponsors include the Brooklyn Cyclones, NFL Foundation, Municipal Credit Union and NYC & Company.
Experience all that Coney Island has to offer while you're in town for the NYPD vs. FDNY Fun City Bowl! Visit nycgo.com for official information about Coney Island restaurants, shops, entertainment, sporting events, as well as exclusive deals and offers.