Pass the Passion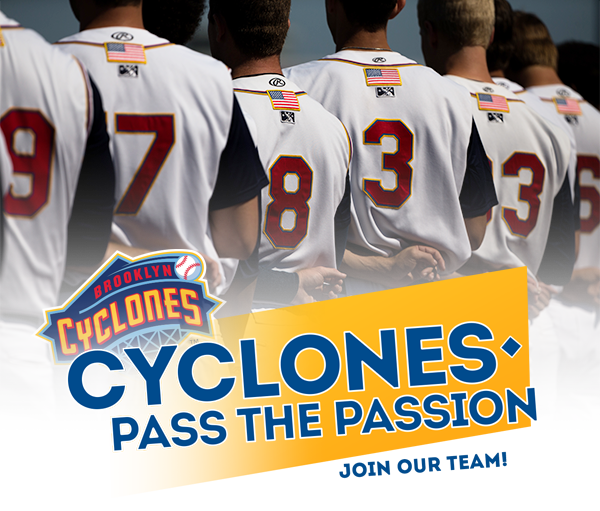 Returning for the 2018 season is our Brooklyn Cyclones Pass the Passion Program that makes you a part of our team. You can earn rewards for your loyalty to the Brooklyn Cyclones and for bringing your friends and family along for the ride. Choose any of our 10, pre-selected games and start sharing with your network of friends, family and colleagues for a chance to earn great prizes like a trip to 2019 Spring Training in Port St. Lucie, FL.
Step 1 – Click the link above
Step 2 – Select a game or games you would like to attend.
Step 3 – Purchase tickets at a discounted rate, or with additional perks, through out Groupmatics page.
Step 4 – At checkout, enter e-mail address of the person referring you.
Step 5 – Enjoy a game at MCU Park and bask in your rewards!

It's that simple. You don't need to attend the game, you just need to be the person who introduces your friends to the fun and excitement that awaits them at MCU Park. Each level of rewards accumulates so you can keep earning as you go. Have questions? Contact us at Info@BrooklynCyclones.com