Transactions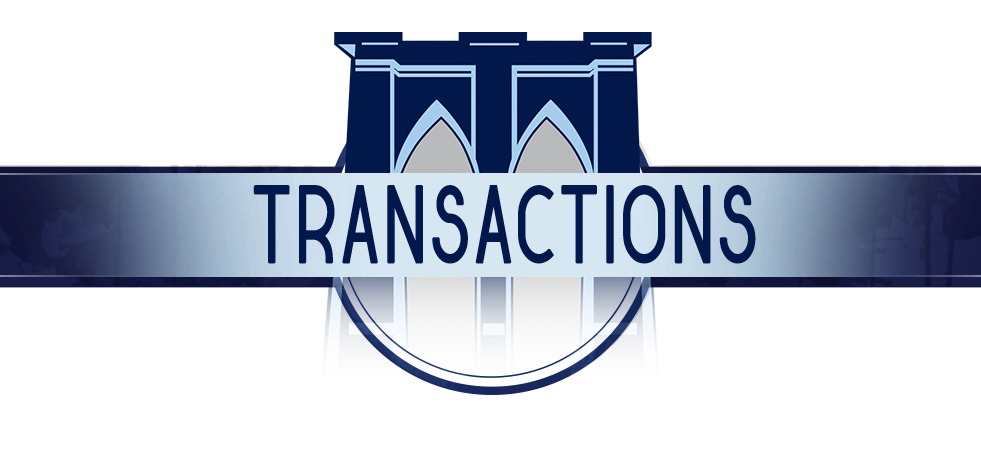 June 15 -
Justin Wilson begins rehab assignment (Mets)
Bryce Montes de Oca, Keelan Smithers assigned to roster and placed on 60-day IL

June 19 -
Corey Oswalt begins rehab assignment (Syracuse)

June 20-
C Jake Ortega signed and assigned to roster

June 25-
RHP Noah Syndergaard begins rehab assignment (Mets)
OF Raul Beracierta transferred to the GCL Mets
RHP Yeizo Campos begins rehab assignment (St. Lucie)

June 26-
RHP Jaison Vilera promoted to Binghamton
RHP Yeizo Campos promoted to St. Lucie

June 27-
IF Sam Haggerty begins rehab assignment (Binghamton)
RHP Corey Gaconi received from Kingsport
RHP Corey Oswalt completes rehab assignment (SYR)
IF Gavin Cecchini completes rehab assignment (SYR)
RHP Frank Valentino signed and assigned to roster

June 28-
RHP Jeurys Familia begins rehab assignment (Mets)
RHP Nelson Leon promoted to Columbia.

June 29-
C Phil Capra was transferred to the GCL Mets.

June 30-
OF Antoine Duplantis signed and assigned to roster
OF Jake Mangum signed and assigned to roster
RHP Cole Gordon signed and assigned to roster

July 1-
LHP Josh Walker begins rehab assignment (St. Lucie)
INF Nic Gaddis transferred to Kingsport
INF Branden Fryman received from Kingsport
RHP Malky Mena placed on the 60 Day IL
July 2-
OF Jose Medina transferred to St. Lucie
OF Zach Rheams transferred to Columbia
INF Angel Manzanarez transferred to Kingsport
July 4-
RHP Cole Gordon transferred to Columbia
RHP Daison Acosta transferred to Columbia
RHP Alec Kisena transferred to Brooklyn from Columbia
July 5-
INF Sam Haggerty ended rehab and returned to Binghamton (AA)
July 8-
RHP Yeudy Colon was transferred to Kingsport
RHP Jared Biddy was tranferred from Kingsport
July 9-
LHP Josh Walker completed his rehab assignment
OF Zach Ashford was transferred to GCL Mets.
OF Zach Rheams was transferred from Columbia.
July 10-
INF Mangel Manzanarez was transferred from Kingsport.