News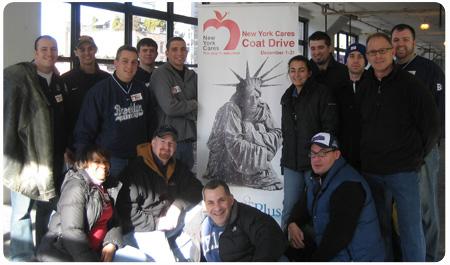 On Monday morning, the Cyclones front office staff began their Meaningul Mondays initiative with a trip to the NY Cares Coat Drive facility in lower Manhattan. Nearly two-dozen Cyclones employees gathered, organized and distributed over 185 bags of coats, blankets and clothing for men, women and children in need throughout New York City.

In the weeks to follow, Cyclones staffers will be visiting local schools, helping to clean up and rebuild playgrounds and ball fields, volunteering at soup kitchens and homes for the disabled, and more. In the summer months, when the Cyclones roster is in place, the team's coaches and players will also pitch in – future stars contributing to the future of the Brooklyn community.
To learn more about future Meaningful Monday events visit BrooklynCyclones.com in the coming weeks. If you know of an organization that could benefit from being part of the Meaningful Mondays program e-mail info@BrooklynCyclones.com
.