News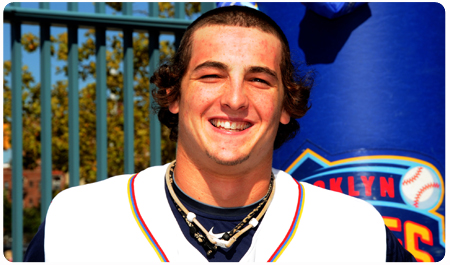 Cyclones centerfielder Darrell Ceciliani sported a strange new haircut for the final game of the season, and by the end of the game his newly-shorn head was wearing a crown as the 2010 New York-Penn League batting champion.

Ceciliani's .351 average is the highest single-season mark in franchise history, and the 20-year-old Madras, Oregon native -- the youngest player on the 2010 roster -- becomes the first Cyclones player ever to win the NYPL batting title.

Ceciliani has set a variety of offensive records this year, in addition to his .351 batting average. Darrell has also established new franchise highs with 95 hits, 56 runs, and 12 triples this season.