News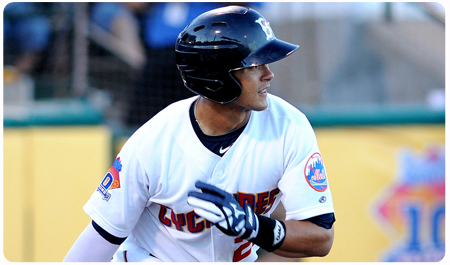 Box Score

The Brooklyn Cyclones won the rubber game of a three-game series against the Connecticut Tigers by a score of 6-1 on Monday night bringing their overall record to 45-22. The Cyclones will finish off the year with a seven-game homestand against Vermont and Tri-City before advancing to the the NYPL playoffs.

Brooklyn pitchers held the Tigers to just one run on nine hits while striking out six. Starting pitcher Jonathan Kountis (1-0) found his rhythm early, striking out the side in the first inning and throwing five strong frames, surrendering one run on six hits while striking out five to earn his first win of the season. Since returning to Brooklyn from Kingsport Kountis is 1-0 with a 2.67 ERA, registering 14 strikeouts in 10.1 innings of work. LHP Nelson Pereira came on in the sixth inning to toss two scorless innings with one strikeout, allowing just two hits. RHP Johan Figuereo closed out the game throwing a scoreless eighth and ninth inning, surrendering one hit.

A day after being shut down, the Cyclones' offense got revenge on Connecticut's pitching, tagging the Tigers for six runs on fourteen hits with six Cyclones registering multi-hit games. SS Wilfredo Tovar went 3-for-4 with one run and one RBI. 2B J.B. Brown continued his hot hitting, going 2-for-5 with one run and one RBI bringing his average up to .316. Brown (pictured, by George Napolitano) has five runs and five RBI over his last ten games. C Blake Forsythe and DH Joe Bonfe each registered two-hit games, with one run and one RBI apiece. 1B Jeff Flagg and 3B James Schroeder were responsible for scoring two Cyclone runs in the ninth inning and fifth inning, respectively, while RF Cory Vaughn went 2-for-5 to bring his season average to .306,

The Cyclones return to MCU Park on Tuesday, August 31st to take on the Vermont Lake Monsters. Brooklyn and Vermont will complete a suspended game, starting at 6:30pm. That day will be the last t-shirt Tuesday of the season, with the first 2,500 fans in attendance will receive a "BC Logo" t-shirt, presented by Kristal Auto Mall. Tuesday is also Mustache Mayhem Night, and the first 1,000 fans will receive stick-on mustaches!

There's something for everyone at every Cyclones game -- free t-shirts, free jerseys, bobbleheads, fireworks, free food, and more!

Written by Josh Mevorach

Check out the entire promotional schedule and get your tickets now!