News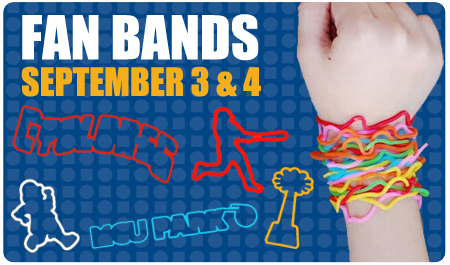 On September 3rd and 4th, get your hands on the hottest trend of the summer -- Fan Bands!

Just look on the wrists of any kid (or grown up, for that matter) these days, and you'll know that Fan Bands are sweeping the country. These durable rubber bands come in different shapes and sizes, and create a unique accessory when stacked together. The more the merrier!

The Cyclones Fan Bands come in five different shapes -- Sandy the Seagull, the Parachute Jump, the Cyclones' logo, the MCU Park logo, and a swinging batter.

On September 3rd and 4th, the first 2,500 fans in attendance each night will get a package with ALL FIVE designs!

Each game also features a spectacular post-game fireworks display, meaning there's no better way for you and your kids to say goodbye to summer than with a Fan Bands Fireworks Celebration at MCU Park!