News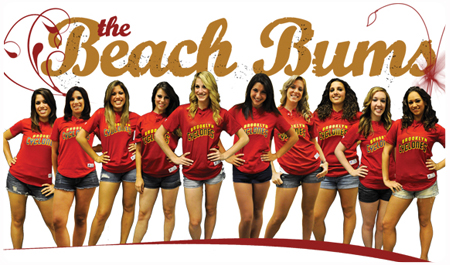 On July 31st, you can learn all the right moves from the Beach Bums themselves at the 2010 Beach Bum Dance Clinic!

Learn Beach Bum choreography from our very own dancers! Receive tips from the Bums for future competitions! Junior Beach Bums will get to perform a routine before that night's 6pm game!

For a low price of $25, you will receive:
Dance Instructions from the Beach Bums
Official Beach Bum t-shirt
Two General Admission tickets to the Cyclones' July 31st game
Please pre-register by July 16th. Previous dance experience is not required. Please arrive in appropriate dance attire.
For more information or to register, call Alexa at 718-382-2620.