News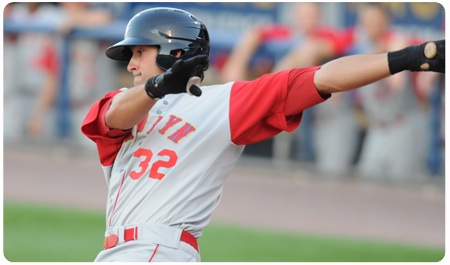 Box Score

The 4th of July fireworks happened on the field on Sunday, as the Cyclones and Jammers combined for 25 runs on 30 hits. Brooklyn was on the wrong side of the offensive explosion, losing in Jamestown by a score of 13-12.

The Cyclones scored a run in the first inning, and then plated 11 more in the next five frames to take a 12-2 lead into the bottom of the sixth inning. Starting pitcher Chris Hilliard, who had given up two runs in the first inning, but settled in nicely to keep the Jammers off the board for the next four innings, surrendered three more runs in the sixth. Daniel Carela pitched 1.2 scoreless innings, but Hunter Carnevale surrendered five runs without recording an out in the eighth inning. Jonathan Kountis gave up one run, and Hamilton Bennett gave up two more, including the game-winner in the bottom of the ninth. Nelson Figuereo actually surrendered the walk-off hit, but the inherited runner belonged to Bennett, who took the loss, his first of the year.

One night after being stifled, Brooklyn's bats came alive on Sunday. The "Big Three" -- Darrell Ceciliani, Cory Vaughn, and Jeff Flagg (pictured, by George Napolitano) -- notched three hits each, and each scored three runs. Ceciliani had a double and a triple, Vaughn had two doubles, and Flagg had a triple and three RBI. Rylan Sandoval, Will Cherry, and Juan Centeno has two hits apiece. J.B. Brown and Kurt Steinhauer also recorded hiys for Brooklyn, whose offensive outburst was overshadowed by the loss.

The Cyclones return home to MCU Park on Thursday, July 8th to take on the State College Spikes at 7pm in the first of a three- game homestand. The first 2,500 fans in attendance on Thursday will receive a "Cyclones '86 Backman" Jersey, presented by WFAN Radio. Thursday is also Latino Fest, presented by El Diario, and former Cyclones star (and current New York Met) Angel Pagan will return to the ballpark for a special ceremony. On Thursday, everyone in attendance also gets to run the bases after the game.

There's something for everyone at every Cyclones game -- free t-shirts, free jerseys, bobbleheads, fireworks, free food, and more!

Check out the entire promotional schedule and get your tickets now!