News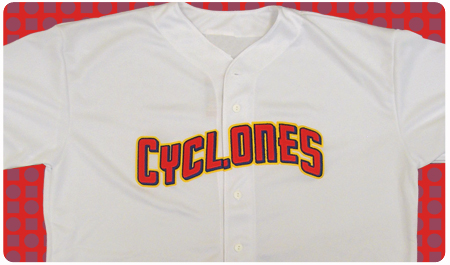 On Thursday, June 24th, the first 2,500 fans in attendance for the 7pm game between the Cyclones and the Hudson Valley Renegades will receive a free Home Replica jersey.

The giveaway is part of the Cyclones' JERSDAY THURSDAY series, featuring high-quality, limited-edition replica jersey giveaways!

The seven JERSDAY THURSDAY replica jerseys will feature new designs as well as some old favorites (click links below to see the jersey designs):
Jerseys will be given to the first 2,500 fans in attendance each night. MCU Park Gates open 90 minutes before gametime.
Adding even more excitement to the Thursday games,
all fans will be invited to run the bases
on the field after the game!