News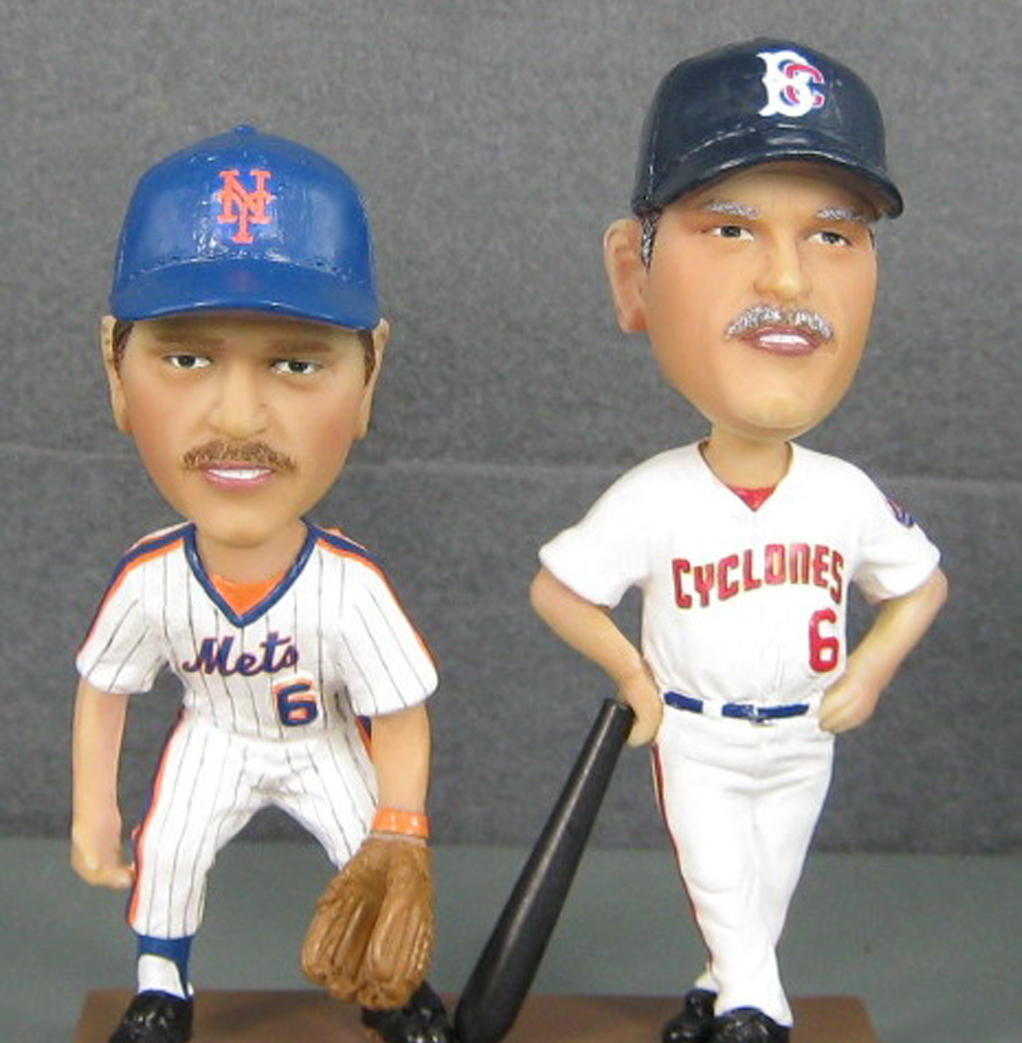 On Wednesday, July 14, the first 2,500 fans in attendance for the Cyclones' 7pm game against the Mahoning Valley Scrappers will receive a Wally Backman "Then & Now" mini bobblehead, presented by Lutheran Medical Center.

The 4"-tall collector's item features Backman "then" -- fielding his position in a 1986 World Champion New York Mets uniform -- and "now" -- as manager of the Cyclones, leaning on a bat.

Backman was a standout second baseman for the Mets in the 1980s – a gritty, hard-nosed table-setter at the top of the lineup for a team that won divisional titles in 1986 and 1988, and an iconic World Series championship in 1986. Backman played in the major leagues for 14 seasons, including nine with the Mets (1980-1988), and five with the Minnesota Twins (1989), Pittsburgh Pirates (1990), Philadelphia Phillies (1991, 1992), and Seattle Mariners (1993). He finished his career with a .980 fielding percentage, and is one of only 66 MLB players ever to notch six hits in a single game (4/27/90). Backman's 106 stolen bases with the Mets ranks eighth on the franchise's all-time list and his .283 career batting average for New York ranks ninth. Backman hit .333 in six games against the Boston Red Sox in the Mets' 1986 World Series win.