News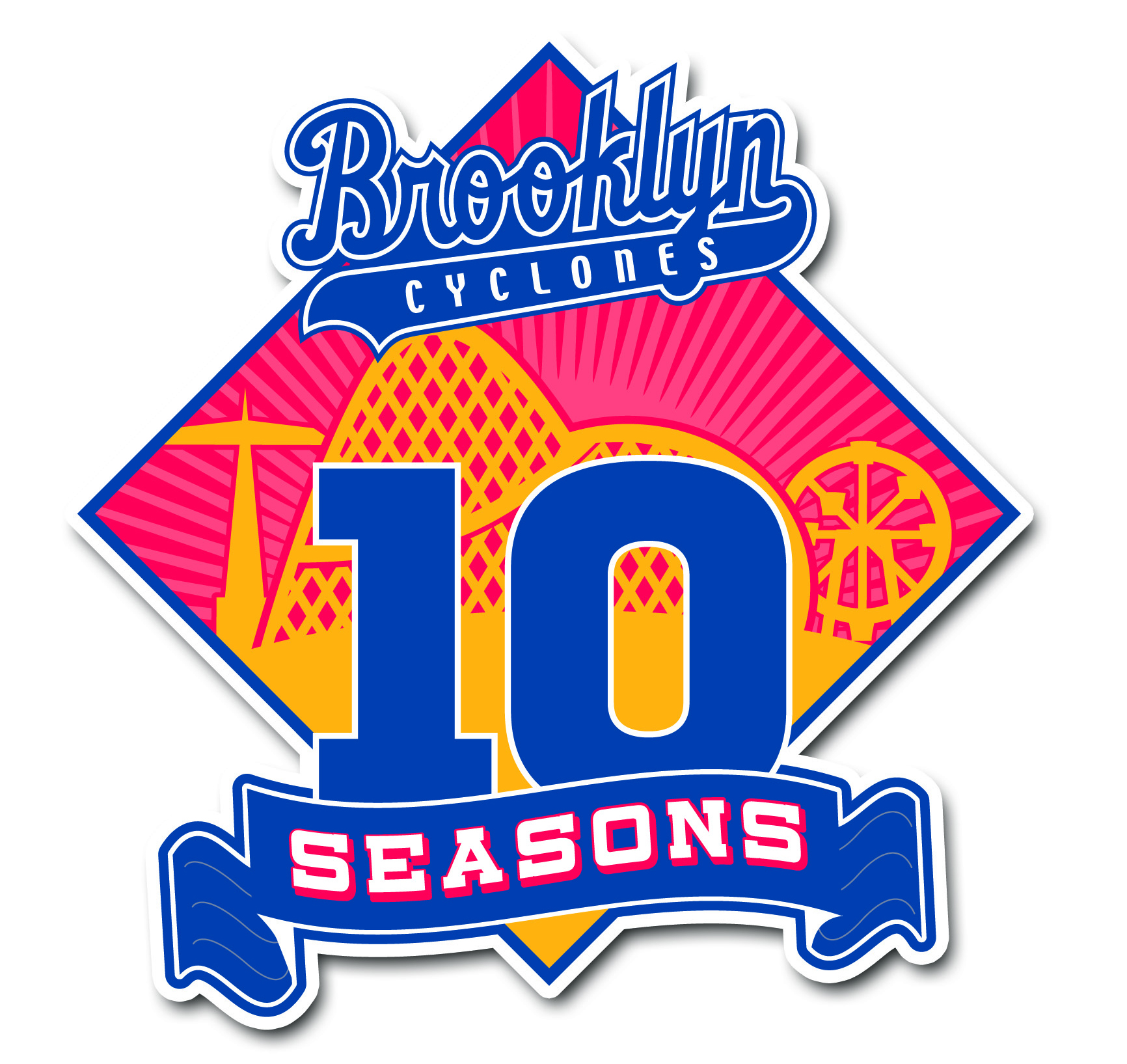 The 2010 season is the Brooklyn Cyclones' 10th, and the team will be using a new logo to commemorate the landmark season.

The logo incorporates a variety of elements and colors that are characteristic of the team and its famous surroundings.

The Brooklyn script evokes the borough's storied past, while the "Cyclones" in the tail injects the present and the future. The blue, red, and gold color scheme is that of the traditional Cyclones uniform, and the colors that dominate the Coney Island landscape.

The logo's primary shape represents a baseball diamond, while the background imagery depicts the Coney Island skyline that is infused into the fabric of the ballpark and the team itself.

The sunburst behind the skyline gives the logo depth from within, and symbolizes the continuing rise of Brooklyn baseball. The bold number 10 is the unmistakable focal point of the image, and the banner containing the word "seasons" ties in a carnival feeling that again hearkens to Coney.

"We are extremely excited to enter our 10th season, and to unveil this new logo," said Cyclones General Manager, Steve Cohen. "Our first nine years have been thrilling ones, filled with countless highlights and memories. We're confident that the 2010 season will be our best ever, thanks to a unique slate of entertainment, and the unbridled passion of the Brooklyn fans."

Read more on the Brooklyn Baseball Blog

The Cyclones' 10th season begins on June 18th, with a home opener featuring fireworks the following night – June 19th. Season Tickets – starting at $11 a game and featuring over $400 of savings, including free food and free parking – are on sale now.