News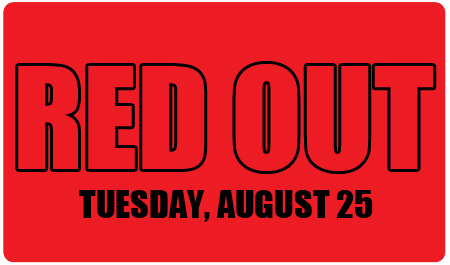 On Tuesday, August 25th, the Cyclones will host American Heart Association Awareness Night, and fans can help in the ongoing fight against heart disease.

All fans are encouraged to WEAR RED to show their support!

Field Box tickets to the 7pm game against the Vermont lake Monsters are $15, and when you use the code AHA for online purchases, $3 from each ticket purchased will be donated to the American Heart Association - Brooklyn Start! Heart Walk.

In addition, you'll get a FREE Cyclones cap for every ticket you purchase using the AHA code.
The Cyclones will also be wearing special "American Heart Association Red" jerseys on the 25th, which will be raffled off throughout the game, with proceeds to benefit the American Heart Association.

"Millions of people -- friends, families, and loved ones -- are touched by heart disease each year," said Cyclones General Manager Steve Cohen. "On August 25th, we have an opportunity to raise awareness, and raise funds to help in a truly worthy battle. It is our hope that Cyclones fans will stand with us in the fight against heart disease by attending a game that will not only gather allies against a common foe, but provide those involved with a fun, memorable, and productive night at the ballpark."
Mission of the American Heart Association
The American Heart Association is a national voluntary health agency whose mission is: "Building healthier lives, free of cardiovascular diseases and stroke."
The mission statement was updated by the American Heart Association during its Annual Meeting in April 2007. The mission statement undergoes a formal review process every third year.
The association's impact goal is to reduce coronary heart disease, stroke and risk by 25 percent by 2010. Progress toward the goal will be measured according to these indicators:
Reduce the death rate from coronary heart disease and stroke by 25 percent.
Reduce the prevalence of smoking, high blood cholesterol and physical inactivity by 25 percent.
Reduce the rate of uncontrolled high blood pressure by 25 percent.
Eliminate the growth of obesity and diabetes.