News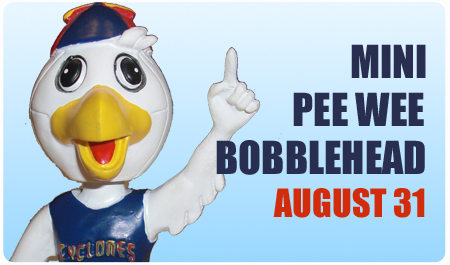 Ever since he was hatched on the field at KeySpan Park in 2003, Pee Wee has been a mainstay at Cyclones games, and one of the most popular mascots in Brooklyn.
On Sunday, August 31st, the 'lil guy will be even
more
popular, as the first 1,250 kids in attendance will get a FREE mini Pee Wee bobblehead!
That night the Cyclones take on the rival Hudson Valley Renegades at 5pm, and the ballpark gates open at 3:30. And don't forget, every Sunday, kids get to run the bases at KeySpan Park, right after the game!
Bring your little ones to meet the Cyclones' little one for a night they'll never forget.