News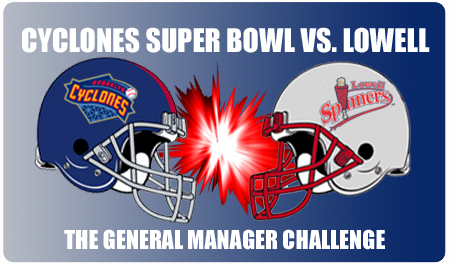 Lowell General Manager Tim Bawmann made a friendly wager with Cyclones GM Steve Cohen prior to the Super Bowl, with each predicting that their local football team would win.

When the underdog New York Giants shocked the New England Patriots to derail the Pats perfect season and capture the Lombardi trophy, Bawmann began making arrangements to come to Brooklyn for a stint on the Cyclones' Grounds Crew. On Saturday, Bawmann will be working the rakes and hoses, dancing the Cha-Cha Slide, and maybe even be seen doing the "drag in drag."

The Cyclones are encouraging all fans to wear their Giants colors on Saturday and let Mr. Bawmann know that its always a Giant mistake to bet against New York.