News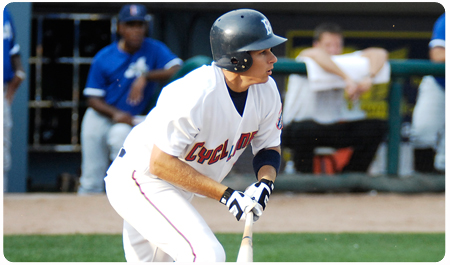 The Cyclones dropped the first game of the series against Vermont by a score of 6-1. The loss drops Brooklyn's record to 16-18, pushing the Cyclones six games back of first place in the McNamara Division.

Offensively, the Cyclones managed six hits. C Jordan Abruzzo and RF John Servidio both picked up a pair of safeties, and Servidio scored the only run of the game. 2B Jake Eigsti and CF Kirk Nieuwenhuis also each had hits.
RHP Jeff Kaplan made his fourth start of the year, and pitched just two innings, while allowing three runs. RHP Tim Stronach and RHP Erik Turgeon followed, and combined to allow three runs over the final seven innings.
The Cyclones continue their series against Vermont on Wednesday, when it will be Moneyball Night and the game is presented by Nutrament. It's also the second game of Fireworks Week, with a spectacular fireworks show to follow the game.
Tickets are still available by clicking here or calling 718-507-TIXX