News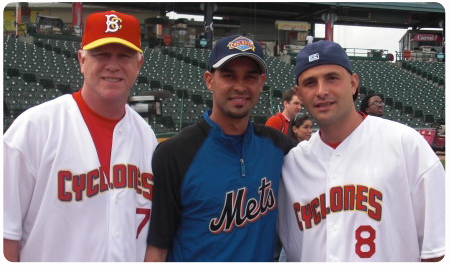 Boomer Esiason and Craig Carton took the field before their broadcast on Monday for some batting practice and some fly balls. Boomer, the big lefty, even tossed a few fastballs in the bullpen.

Cyclones manager Edgar Alfonzo was impressed by the duo's progress. "At first, they could barely hit the ball past the mound," he said. "But by the end they were hitting it all the way to shortstop!"

In all seriousness, both the WFAN morning guys (pictured, with Mets OF Angel Pagan) hit well, and even came close to a couple of home runs.