News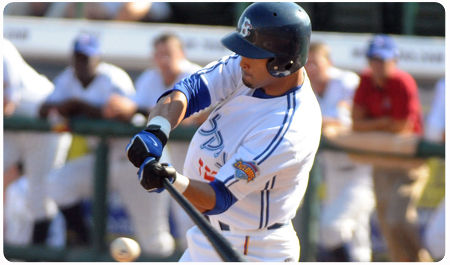 Thanks to a great pitching performance by Brad Holt, and timely hitting, the Cyclones snapped a five-game losing streak to shut out the Spikes 2-0. The win improves their record to 12-14.
Holt (2-2) made his fifth start of the season and was dominant, pitching seven scoreless innings, and striking out 10 batters. RHP Yury Santana pitched a scoreless eighth innings. RHP Stephen Clyne made his season debut and picked up his first save of the year.
OF Angel Pagan made his second rehab start, went 1-for-4 and stole another base (Pagan leads the Cyclones with 32 swipes all-time). SS Reese Havens and OF Kirk Nieuwenhuis each picked up a hit and scored a run. 3B Zach Lutz and OF Sean Ratliff also had hits and picked up the only two RBI of the game.
The Cyclones conclude their series against the Spikes on Monday, when the first 2,500 fans will receive a Boomer and Carton bobblehead. It will be WFAN listener night, and the Cyclones will also salute the pork rind. The game is presented by IKEA.
Tickets are still available by clicking here or calling 718-507-TIXX