News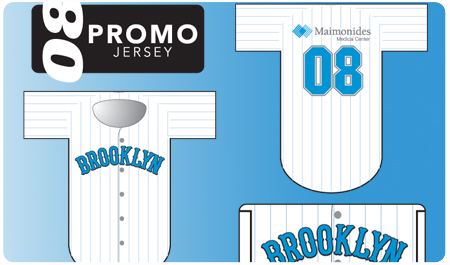 On Sunday, July 13, the first 2,500 fans in attendance will receive a replica Cyclones jersey, presented by Maimonides Medical Center.

The blue and white pinstriped jersey features the word "BROOKLYN" on the front, and the number "08" on the back, signifying the year.

The replica jersey is one of the hottest items of the year, so get your tickets now, and get to the ballpark early on July 13th.