News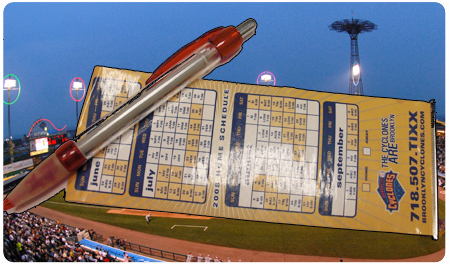 How many times have you wished you had a pen handy? How about a Cyclones schedule? Now you can always have both!
The first 2,500 fans in attendance for the Cyclones' game against Hudson Valley on Monday, June 23 will receive a free Schedule Pen, presented by SUNY Downstate Medical Center.
Get your tickets today to see the first-place Cyclones take on the division-rival Renegadesm, and go home with a 2008 Schedule Pen!