News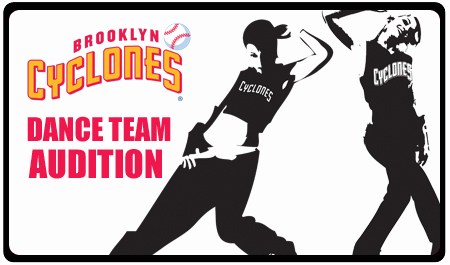 Are you a dancer, looking for your big break? A juggler, hoping to show your skills to a new audience? A talented performer who loves the excitement of baseball and big crowds? If so, the Cyclones are looking for you!

The team will hold a dance team audition at KeySpan Park on May 31st at 11:00am at KeySpan Park. Men and women over the age of 16 are welcome to try out, and to strut their stuff!

The Cyclones are looking for energetic, outgoing, athletic, dedicated, and talented Brooklyn-based entertainers to perform for crowds of thousands between innings, assist with promotions, interact with fans, represent the team in the community, and much, much more.