News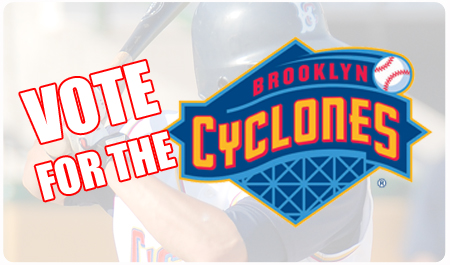 The answer is: "The Cyclones" (of course). The question is "Which minor league team's logo has the best local tie-in?"

Baseball America is conducting a Logo Mania vote to determine the best minor league logo, with a variety of categories involved. The Cyclones are among the nominees for best local tie-in, thanks to the roller coaster effect and color scheme that identifies Coney Island and the accompanying amusement parks.

So help the Cyclones show the rest of the country what we already know...that Brooklyn is the best!