News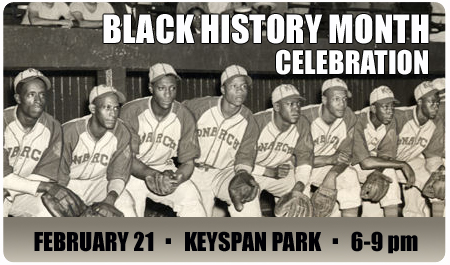 Coney Island's 1st Annual Black History Month Celebration

Thursday, February 21, 2008 at KeySpan Park (1904 Surf Avenue)

This year, Coney Island will be honoring Black History Month through the Arts. There will be a display of artwork, music, poetry and dance presented by Coney Island Residents.

Master of Ceremony Bro. Ronald Stewart

Appearance by Anthony Killiebrew
Performance by AFRICASSO
Music by Underground Productions

(and more to be announced)

THIS IS A FREE COMMUNITY EVENT

Voter's Registration
A chance to Win a Door Prize when you register!

Post celebration held at: FOOTPRINTS, Home of the Rasta Pasta
Hors d'oeuvre & Cash Bar

For more information, contact: Sharon Lundy-Ross: 718.449.8497, Kumali Zairee: 718.266-4653 or Ralph Matthews (after 7 p.m.: 347-706-9248

Sponsored by: Councilman Domenic Recchia, Assemblyman Alec Brook-Krasny, State Senator Diane Savino, Astella Development, Brooklyn Cyclones, C.L.E.A.R, P.R.I.D.E, South Brooklyn Consortium

R.S.V.P TO SHARON (718)449-8497