News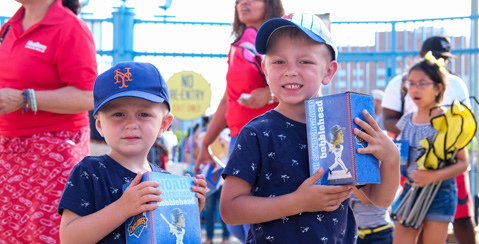 On Sunday, November 24th the Cyclones will hold their 5th Annual Holiday Season Garage Sale. The event, which runs from 9 AM - 11 AM will give fans the chance to scoop up Cyclones promotional items for as low at $1. There will also be other great Cyclones collectibles and memorabilia on-sale.
Fans will have the chance to get their hands on Cyclones game-worn gear, souvenirs from the 2019 season and one-of-a-kind items from around MCU Park. Shoppers can enter through the Surf Avenue entrance next to the team store.
There will also be Mystery Boxes - filled with multiple bobbleheads, a jersey and more - available for $25. All sales will be CASH ONLY.
Items for sale may include (in various quantitites):
Fusilli Jerry Figurine
Grateful Dead Bear & Terrapins
Parachut Jump Christmas Ornament
Rocky Bobblehead
Perd Hapley Bobblehead
Kenny Banie Bobblehead
Roger Dorn Bobblehead
...and much much more.