News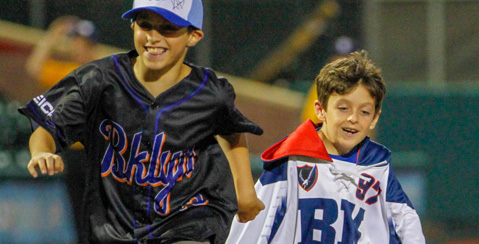 With less than a month remaining in the 2019 regular season, the Cyclones find themselves in the middle of the playoff hunt and we need YOUR help to provide the home field advantage that Brooklyn is known for.
Thursday, August 8 vs. Connecticut – 7 p.m. -- TICKETS

Brooklyn welcomes in the Connecticut Tigers, the Detroit affiliate, for the first of three games at MCU Park. The first 2,000 fans in attendance will receive speciality Coney Island socks. It's also Corrections Officers Night.
Friday, August 9 vs. Connecticut – 7 p.m. -- TICKETS

The Cyclones transform into Los Jefes for the final time in 2019, taking on the Tigers in round two of a three-game set. The first 2,000 fans in attendance receive a Manager Fonzie bobblehead, celebrating the Mets legend Edgardo Alfonzo. Following the game, fans will be treated to a fireworks extravaganza.
Saturday, August 10 vs. Connecticut – 6 p.m. -- TICKETS

The homestand finishes off with a bang as the Cyclones and Tigers wrap up the series sponsored by Green Mountain Energy. It's Mo Willems Days and the first 1,200 kids 12 & Under in attendance will receive "The Pigeon" cap. A Mo Willems special package for knuffle bunny and The Pigeon bobblehead is available here. It's also a BasebALL You Can Drink and Vegan Night!