News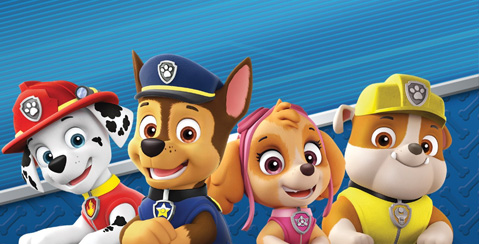 To Purchase Tickets -- CLICK HERE

To Purchase the Paw Patrol Package -- CLICK HERE
To Purchase the Sunday Family T-Shirt Pack -- CLICK HERE
MCU Park will be for the dogs on Sunday as we celebrate pups and pops with a special Father's Day visit from the Paw Patrol. Here's everything you need to know about the game to make your experience as smooth (not RUFF – see what we did there) as possible:

GATES:. Game time is set for 4:00 PM on Sunday, but gates will open at 2:00 PM. The first 2,000 fans in attendance will receive a Brandon Nimmo Emoji Pillow.

PRE-GAME CATCH: . Fans are invited to participate in a pre-game catch on the field as part of our Father's Day celebration. Fans who would like to participate need to bring their own ball and glove and can line up at Section 21 starting at 3:00 PM. Depending on the number of participants, guests may be limited to one of two, 10-minute sessions on the field.

POST-GAME RUN THE BASES:. After the game, all kids are invited to run the bases. Guests can begin lining up near section 22 at the end of the game and will be escorted onto the field once the field is ready. Season ticket holders and members of "The Flock" kids club can line up near section 20 for quicker access to the field.

PAW PATROL: Paw Patrol characters will be available for photo opportunities with the general public behind section 21, located down the 3B line. There will be one character available for photos on a 30 minute rotation. Skye, Chase and Rubble will be the characters available for photos on rotation. Tickets are still available for our special Paw Patrol promo pack that includes a Paw Patrol toothbrush holder, however our pre-game Meet & Greet with the full cast is sold out. If you purchased tickets for the meet and greet you should have received an e-mail with complete details for the event. Be sure to bring your camera to take photos of your little one with the Paw Patrol.

JERSEY OFF THE BACK: The Cyclones will be wearing special "Mighty Pups" jerseys as part of Paw Patrol Day. Fans will be able to bid on the game-worn gear by downloading the Live Source App. You don't need to be at the ballpark to win the auctions.