News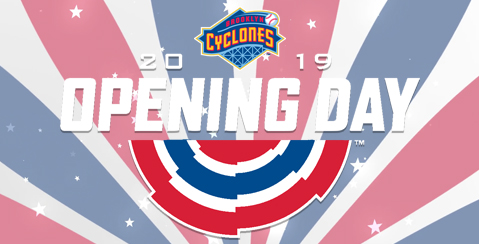 To Purchase Tickes -- CLICK HERE
To Purchase BasebALL You Can Drink -- CLICK HERE
Everyone knows that Brooklyn Cyclones Opening Day is the unofficial start of summer. Things get started this season on Friday, June 14th when the Cyclones take on the cross-bridge rival Staten Island Yankees at 7:00 PM. Here's a look at everything you need to know about the 2019 Opener.

GATES OPEN: The gates will open at 5:45 PM, and the first 2,000 fans in attendance will receive a 2019 Magnet Schedule courtesy of Municipal Credit Union. In addition, the 2019 Cyclones will be stationed at the front gate and Season Ticket Holder gate from 5:45 – 6:00 PM to sign autographs and pose for photos with fans.

POST-GAME: We'll start the season with a BOOM thanks to post-game fireworks. Be sure to stick around as we light up the Coney Island skyline.

PARKING: The main lot of MCU Park, located on Surf Avenue, will be open and will charge $6 to park starting two hours prior to scheduled first pitch.

GROUPS: If you have purchased group tickets, and have group cap vouchers, they can be redeemed at any time prior to the end of the seventh inning at Fan Services, located near Section 9.

BASEBALL YOU CAN DRINK: If you have purchased BasebALL You Can Drink Tickets, your tickets, wristbands and food vouchers will be at Will Call – located on Surf Avenue next to the Cyclones team store. Service will begin at 6:00 PM with last call at 8:15 PM.