News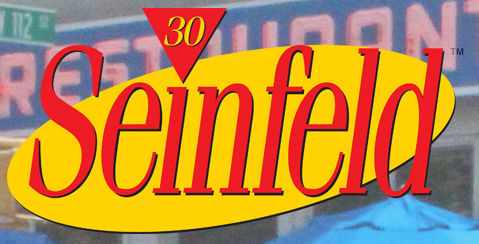 For Complete Details -- CLICK HERE

To Purchase Tickets -- CLICK HERE
The Brooklyn Cyclones, in conjunction with Sony Pictures Television, will celebrate the 30th Anniversary of the debut of "Seinfeld" during the team's July 13th game at MCU Park on Coney Island. As part of the night's festivities, all fans in attendance at the 6:00 PM game will receive a Fusilli Jerry statue and yada, yada, yada it's going to be a night you won't want to miss.

Seinfeld, which originally aired on July 5, 1989 as "The Seinfeld Chronicles" will turn 30 this summer. To commemorate this momentous occasion in popular culture history, the Brooklyn Cyclones will transform into the Brooklyn Marble Rye for one night only. The team will be wearing special limited-edition jerseys and caps on field. Game-worn jerseys will be available through the Live Source app, with proceeds to benefit local charities.

In addition, actors Tim DeKay – who played the role of "Bizarro Jerry" – and Matt McCoy – who played the role of "Lloyd Braun" will be in attendance to pose for pictures and sign autographs for fans in attendance.

But that's not all. The game itself will be filled with contests and other fun inspired by the show including:
MCU Park will be transformed into Kramerica Industries Field for one night only.
The Elaine Dancing Contest with the winner going home with the big salad championship belt.
Can't Spare a Square Toilet Paper Race.
Marble Rye Toss.
Vile Weed!!!! - Broccolli Eating Contest.
Junior Mint Toss.
Man Hands Competition.
Costanza Sundae Eating Competition.
Maestro Mini Pool Tournament.
And much more to come…
All tickets for the game are just $20 and are available now at BrooklynCyclones.com/Seinfeld. There are also special limited edition meet & greet packages and bobblehead offers available as well. Seinfeld airs weeknights at 11 & 11:30pm on PIX11.