News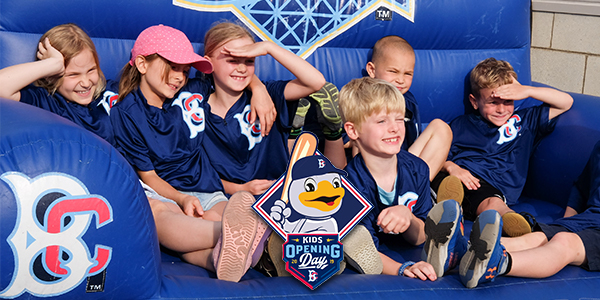 Let the Kids Play! Tons of Fun for Little Ones to Start the Season with Kids Opening Weekend.

Saturday, June 29th -- Kids Opening Weekend kicks off with post-game fireworks and the first 1,000 kids in attendance will receive a Build a Bear that they will be able to stuff and name on the spot at MCU Park. For more details CLICK HERE. We will also have a special appearance from Red Titan Ryan and Combo Panda from YouTube's Ryan's World, who will be posing for pictures with fans during the game.
Sunday, June 30th -- Kids Opening Weekend continues with Build a Bear Day Two. We'll also have kids runs the bases post-game and fans will be able to have a catch on the field. We'll also have our Family Sunday T-Shirt deal available as well.