News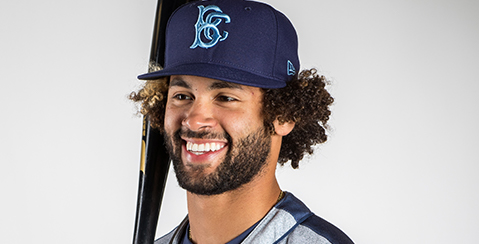 With Spring Training upon us, we will be catching up with former Cyclones as they prepare for the 2019 season. Up next is Brooklyn native, Manny Rodriguez
Q. Now that your first professional season is in the books, how have you been preparing for your first Spring Training?
A. I have been preparing for spring training with just a lot of hard work with keeping my body in shape and flexible so that I can continue to play the game as hard as I do for as long as I can.
Q. You quickly became a fan favorite here in Brooklyn, how did it feel playing in your hometown?
A. Playing in my hometown was just everything I dreamed of and more. I never expected to look into the stands and not only see my family but I was also seeing people who have had an impact in my life like prior coaches and also some elementary and middle school teachers!
Q. Where was your favorite place to eat in BK?
A. My favorite place to eat in Brooklyn would definitely have to be my mom's cooking.
Q. What's your favorite baseball movie?
A. Favorite baseball movie would have to the good old Sandlot.