News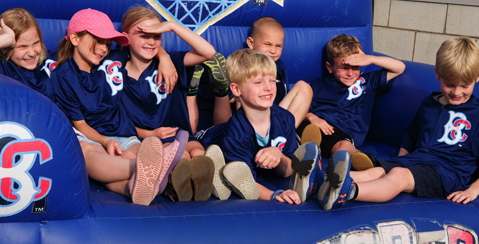 To Purchase General Tickets -- CLICK HERE
On Monday, July 30th the Brooklyn Cyclones are offering special "Pay Your Age" pricing for their 7:00 PM game against the Tri-City ValleyCats. Is your son six years old? His ticket is just $6. Do you have an 8 year old daugher? Her ticket is just $8. Got a four year old grandkid? $4. You get the idea...It's that simple.
This offer is valid with at least one adult ticket purchased for up to four kids and available at the BOX OFFICE ONLY and the child must be present to claim ticket.
How will we validate ages? Well, we can't ask for Driver's Licenses - so we'll just ask the kid how old they are and hope the honor system is a thing kids know about.
It's "Taste of Brooklyn" night so we'll be giving away more than $5,000 worth of Gift Cards to various restaurants all over Brooklyn to the first 1,500 fans in attendance. Plus EVERYONE gets to run the bases post-game.
**Offer not valid for previously purchased tickets.**