News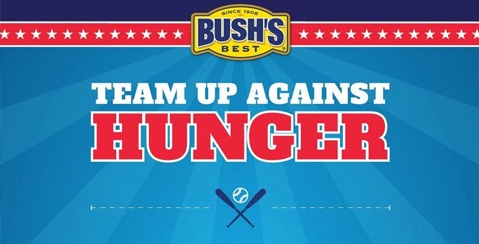 Team Up Against Hunger with Bush's –the official Beans of Minor League Baseball! Cyclones fans, we are hosting a food drive and need your help!

From now until July 30th for every 5 non-perishable items that you donate you will receive 2 FREE CYCLONES tickets to a future game.

Coming to a game between now and July 30? You can drop your donation off at the information table behind section 9.

Not coming to a game, but still want to donate? No problem! You can drop your donation off at our Administrative Offices, Mon-Fri, 10am-4pm and redeem your FREE tickets at the front desk.

All donated food items will be distributed to local food banks.

What to donate:
Cereal
Pasta
Canned fruits and veggies
Rice
100% juice
Peanut Butter
Pasta sauce or spaghetti sauce
Boxed macaroni & cheese
Canned protein –tuna, chicken, turkey
Bean –canned or dry
Canned meals such as soups, chili, pasta

About Minor League Baseball
Minor League Baseball, headquartered in St. Petersburg, Florida, is the governing body for all professional baseball teams in the United States, Canada and the Dominican Republic that are affiliated with Major League Baseball® clubs through their farm systems. Fans are coming out in unprecedented numbers to this one-of-a-kind experience that can only be found at Minor League Baseball ballparks. In 2017, Minor League Baseball attracted 41.8 million fans to its ballparks to see the future stars of the sport hone their skills. From the electricity in the stands to the excitement on the field, Minor League Baseball has provided affordable family-friendly entertainment to people of all ages since its founding in 1901. For more information visit MiLB.com.

Follow Minor League Baseball on Facebook, Instagram and Twitter. About BUSH'S Beans
BUSH'S® Beans are "The Official Beans of Minor League Baseball™." BUSH'S® is all about family, friends that feel like family, and a certain Secret Family Recipe. When you enjoy our beans (doesn't matter if they're Baked Beans, black beans, pinto beans, great northern beans...you get the picture), you can trust that they're the very best. Because we wouldn't serve your family anything less. Since we got our start more than 100 years ago in Chestnut Hill, Tenn., BUSH'S® has always maintained that quality is the best policy. We pursue excellence and exceptional taste in our beans, sauces and everything we do. That's why, from mouthwatering Baked Beans to satisfying bean recipes, you're cooking up the best with BUSH'S BEST®. For more information, visit www.bushbeans.com, like them on Facebook or follow BUSH'S® Beans onInstagram and Twitter.