News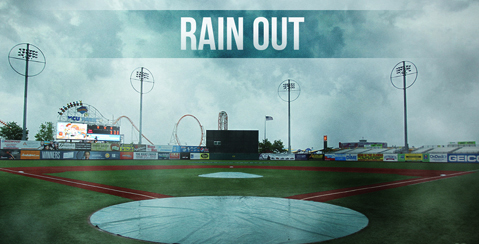 Saturday night's game between the Brooklyn Cyclones, the Short Season , Class A affiliate of the New York Mets, and the Lowell Spinners was suspended after three innings, with the Spinners leading 2-1 at MCU Park in Brooklyn.
Saturday's game will be continued at 12:30 p.m. Sunday for the full nine innings, beginning with the top of the fourth. Sunday's originally scheduled game will begin approximately 30 minutes after the first game ends and will last seven innings.
The Spinners took a 1-0 lead in the first inning on Devlin Granberg's RBI double, and added a second run in the top of the second on Tyler Dearden's run-scoring groundout. The Cyclones scored in the bottom of the second on Carlos Cortes' RBI single, cutting the deficit to 2-1.
Patrick Renna, who played "The Great Hambino" in The Sandlot will make an appearance with The Great Hambino bobblehead packages still remaining. Renna will be available to take photos with fans from approximately 1:30-3 p.m. Sunday.
To purchase tickets, click here. For the bobblehead package, please purchase in-person at the Cyclones box office.
Those with tickets for Saturday's game will be able to exchange them for Sunday's game - or any game for the remainder of the 2018 season, based on availability. Just bring your ticket stub to the box office and your ticket will be swapped out.
Gates will open on Sunday at 11:00 AM. Pre-game catch will be on the field from 11:30 AM - 12:00 PM. Line up near section 21 and bring your own ball and glove.