News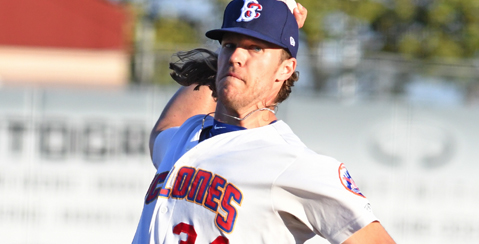 To Purchase Tickets -- CLICK HERE
The New York Mets have announced that All-Star Pitcher Noah Syndergaard will pitch for the Cyclones on Sunday, July 8th as part of a Major League Rehabilitation assignment. They 25-year-old righthander has not pitched for the Mets since May 25th due to a strained ligament in his right thumb.
Syndergaard was 4-1 in 11 starts with a 3.06 ERA and 76 strikeouts over 64.2 innings with the Mets this season prior to his injury.
The 2016 Major League All-Star pitched for the Cyclones last season, on September 7th, as part of a MLB Rehab assignment as well.
The Cyclones will take on the Staten Island Yankees on Sunday at 4:00 PM. Gates will open at 2:00 PM and the first 2,000 fans in attendance will receive a Toy Truck courtesy of NY 811. After the game kids will also be invited to run the bases.