News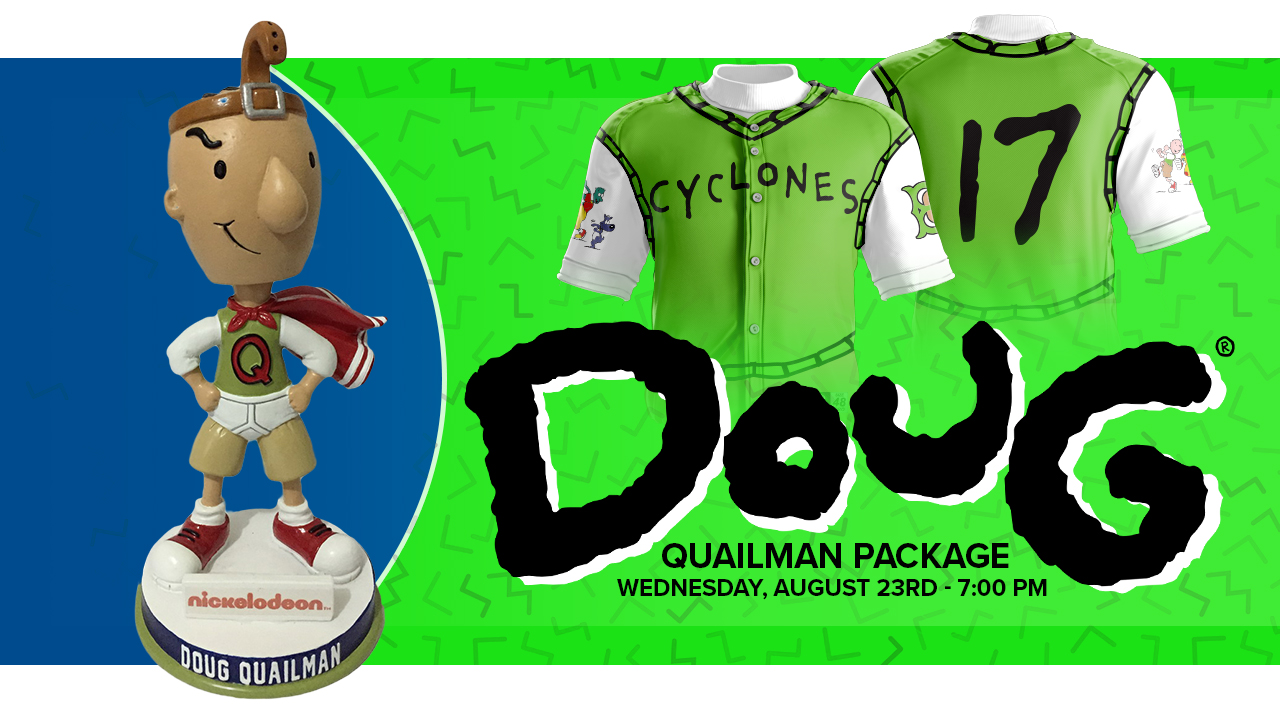 To Purchase Tickets -- CLICK HERE
(Use Code "Funny")
On Wednesday, August 23rd the Cyclones will turn back the clock with 90s Night featuring Doug presented by Nickelodeon. You can get your hands on a limited edition Quailman bobblehead, and a ticket to the game, for just $20.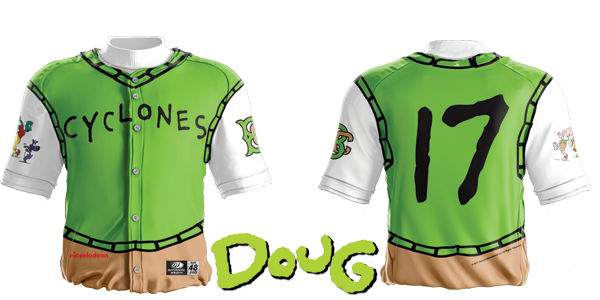 We have also added a special BasebALL You Can Drink Package in our Backyard for the night. For $45 you'll receive a game ticket, Quailman Bobblehead, open bar from 6:00 - 8:30 PM and food vouchers. To purchase tickets -- CLICK HERE
BasebALL You Can Drink Includes:
One (1) wristband for All-You-Can-Drink draft beer, wine, mixed drinks & soft drinks*
One (1) voucher for a hot dog, burger, chicken fingers or sausage
One (1) voucher for French fries, pretzel, chips or peanuts.
Service begins at 6:00 PM and will continue until 8:30 PM (two hours and 30 minutes total). To purchase group tickets (15 or more) please call us at 718-37-BKLYN.
*Please note: You must be 21 years of age to purchase or consume alcoholic beverages. The consumption of alcoholic beverages by intoxicated persons or persons who appear to be intoxicated is prohibited. Management reserves the right to discontinue service of alcohol at any time to an individual or group. There will be a limit of two beers per person, per trip and a limit of one mixed drink / glass of wine per person, per trip. You will also be ID'd prior to each transaction.