News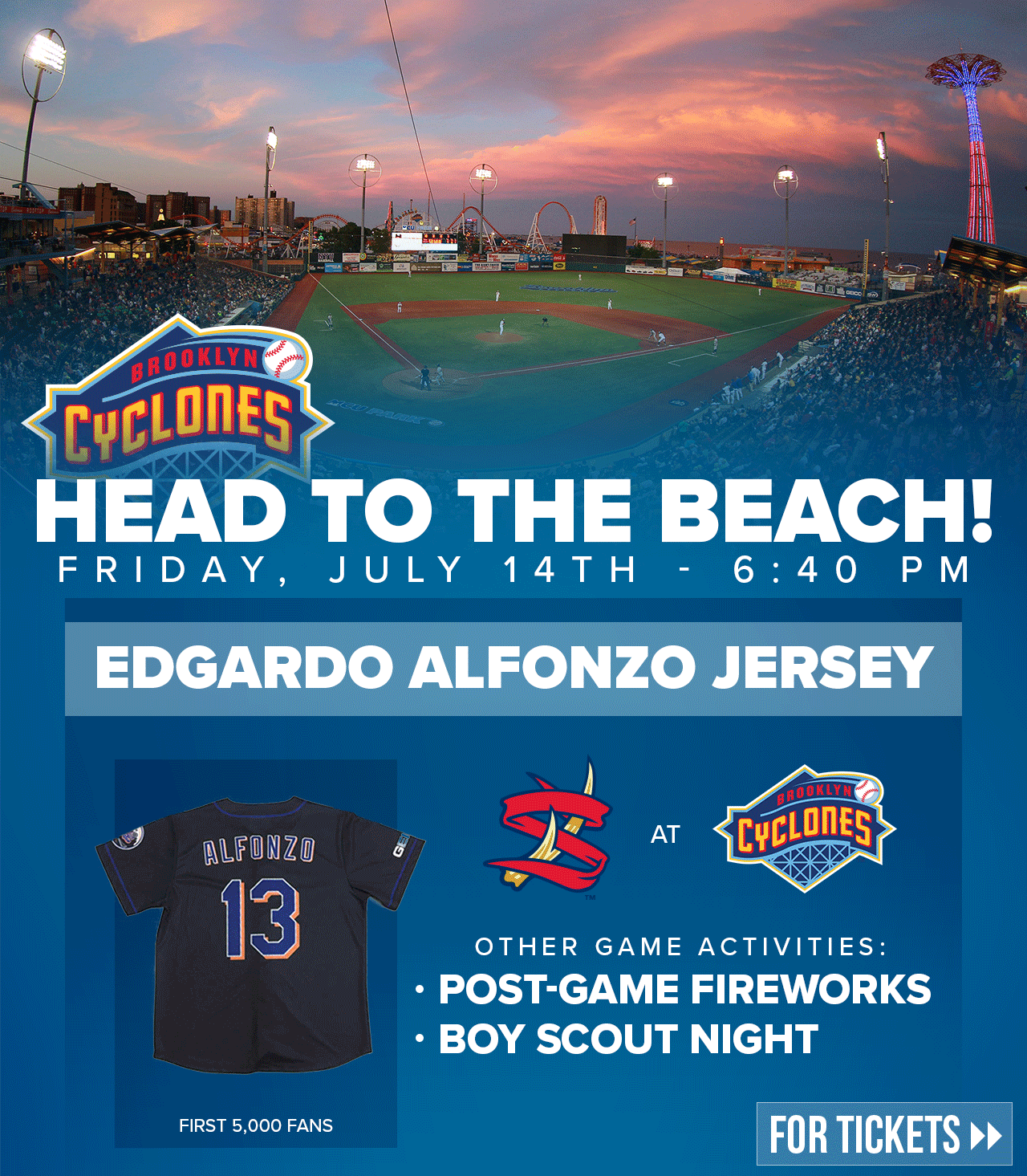 Get ready for sun, fun and baseball this weekend as the Brooklyn Cyclones embark on one of their longest home stands of the season. The State College Spikes come into town this Friday on July 14, for a three-game, weekend set. The Spikes, the 2016 New York-Penn League champs, are in the middle of the Pinckney league looking to make a climb into first place. On Friday, its Boy Scout night! Also, the first 5,000 fans will get a premium giveaway: An Edgardo Alfonzo jersey presented by GEICO. Be sure to stick around since after the game, there will be fireworks. On Saturday, its Relay for Life Night and be sure to get there early, since the first 2,000 fans will get an Amed Rosario Garden Gnome. And on Sunday Funday, get your wands ready for Harry Potter Night. Also, the first 1,500 kids 16 and under will get a Cyclones Fidget Spinner!

Next week, the excitement continues as the rival Staten Island Yankees come to Brooklyn. Last weekend, these teams each won two games in a four-game set and it's time to settle the score in the Battle of the Bridge. On Monday, July 17, its NYPD Appreciation Night and everyone gets to run the bases after the game. The first 2,000 fans in attendance, will get exclusive Brooklyn Cyclones performance socks. On Tuesday, its Irish Night and the first 5,000 fans will get a Plaid Hat presented by Budweiser. After the game, get ready for another firework display. For the series-ender on Wednesday, it's Villain Appreciation Day! Classic villain Shooter McGavin will be in attendance and the first 2,000 fans will get a mystery bobble head. As part of our special Wednesday ticket offer, every ticket is just $10. For any game during the Yankees series, be sure to take advantage of our limited edition Michael Conforto Jersey Package. Click HERE for more info.

It's going to be another great week on Coney Island.
DATE

TIME
OPPONENT
GIVEAWAY/PROMOTION
TICKETS

Monday,

July 17
7:00 PM

Performance Socks

NYPD Appreciation Night

BUY TICKETS

Tuesday,

July 18
7:00 PM

Plaid Hat presented by Budweiser

Irish Night

BUY TICKETS

Wednesday,

July 19
7:00 PM

Mystery Bobblehead Giveaway

Villain Appreciation Day
feat. Shooter McGavin

BUY TICKETS