News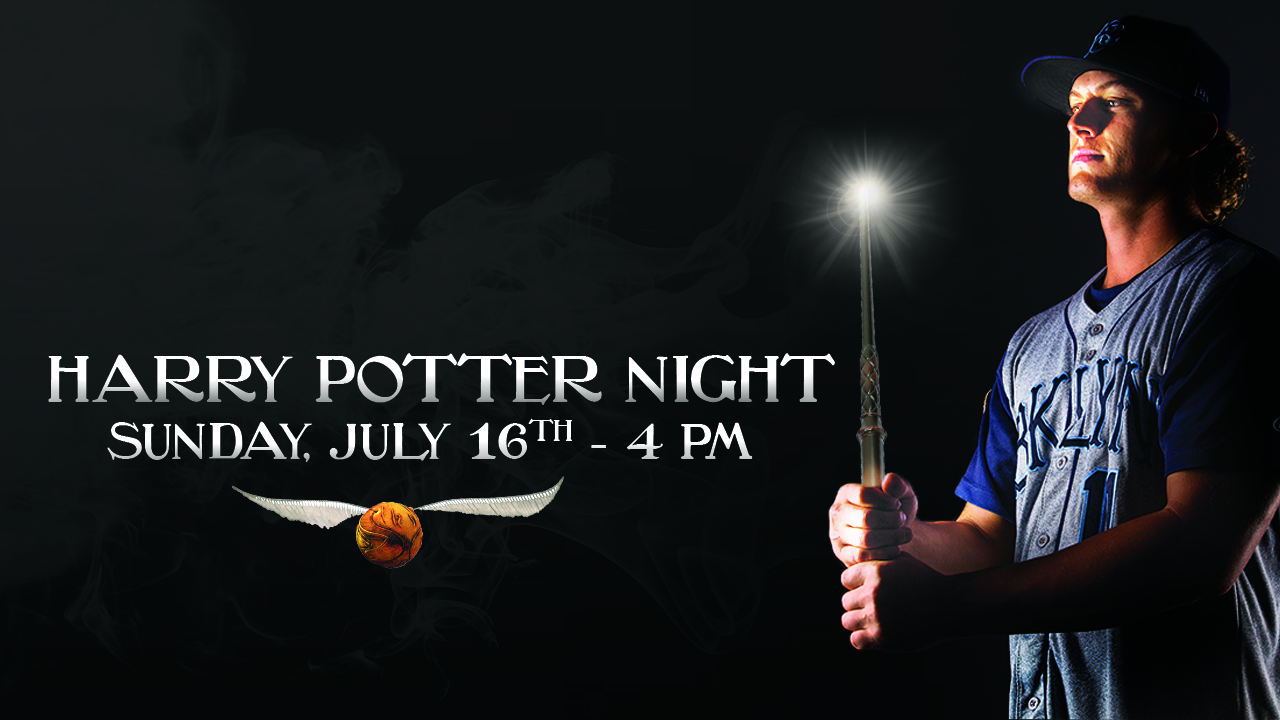 To Purchase Scarf Package -- CLICK HERE
Use Code "Magic"

This Sunday, July 16th, hop on the Hogwarts Express (or take your choice of the D/N/F/Q train) to MCU Park for the Cyclones 2nd Annual Harry Potter night. This year marks the 20th Anniversary of the famous book series and the Cyclones will celebrate by transforming MCU Park into Hogwarts School of Witchcraft & Wizardry.

Whether you're a member of Gryffindor, Slytherin, Ravenclaw or Hufflepuff, we all root for the same baseball team. As a part of the special "Hogwarts is My Home" package you will receive a special Cyclones House scarf! Represent your team pride and love of Harry Potter at the same time. The full package includes a field box ticket and a limited edition scarf for just $20.

Here's a look at all the magical family fun in store:
Magical Meetup: At the front gates you'll be greeted by some friendly witches and wizards from the series for photo ops. You can also find them on the concourse during the game.
Pre-Game Quidditch: Are you a Keeper? Find out when gates open at 2:30 PM, as fans of all ages are invited onto the field to participate in a Quidditch clinic. Learn the basics and play a friendly match against fellow fans. Don't let your chance to play fly by!
Wizard Walk Around: Before the game, anyone in a Harry Potter themed costume will be invited to participate in our Field of Dreams when the Cyclones take the field. Bring your robes and magic wands, and represent your house pride.
Get Housed: No no no, this doesn't involve Butter Beer…although that does give us an idea…instead, fans will be sorted into one of the four Hogwarts Houses by the sorting hat. So be sure to stop by during the game and find out where you belong.
Wizarding Duels: Thanks to our friends at "The Group That Shall Not Be Named," young witches and wizards in training will be able to learn how to cast spells and duel other wizards on the concourse during the game.

This year's contests will feature aspects of the first book in the series, Harry Potter and the Sorcerer's Stone. As an added bonus, the first 1,500 kids in attendance will receive a Cyclones fidget spinner. Plus after the game, all kids in attendance will be invited to run the bases (broomsticks are optional).

General tickets start at just $10 and are available now by calling 718-507-TIXX, logging on to BrooklynCyclones.com or in person at the MCU Park Box Office.