News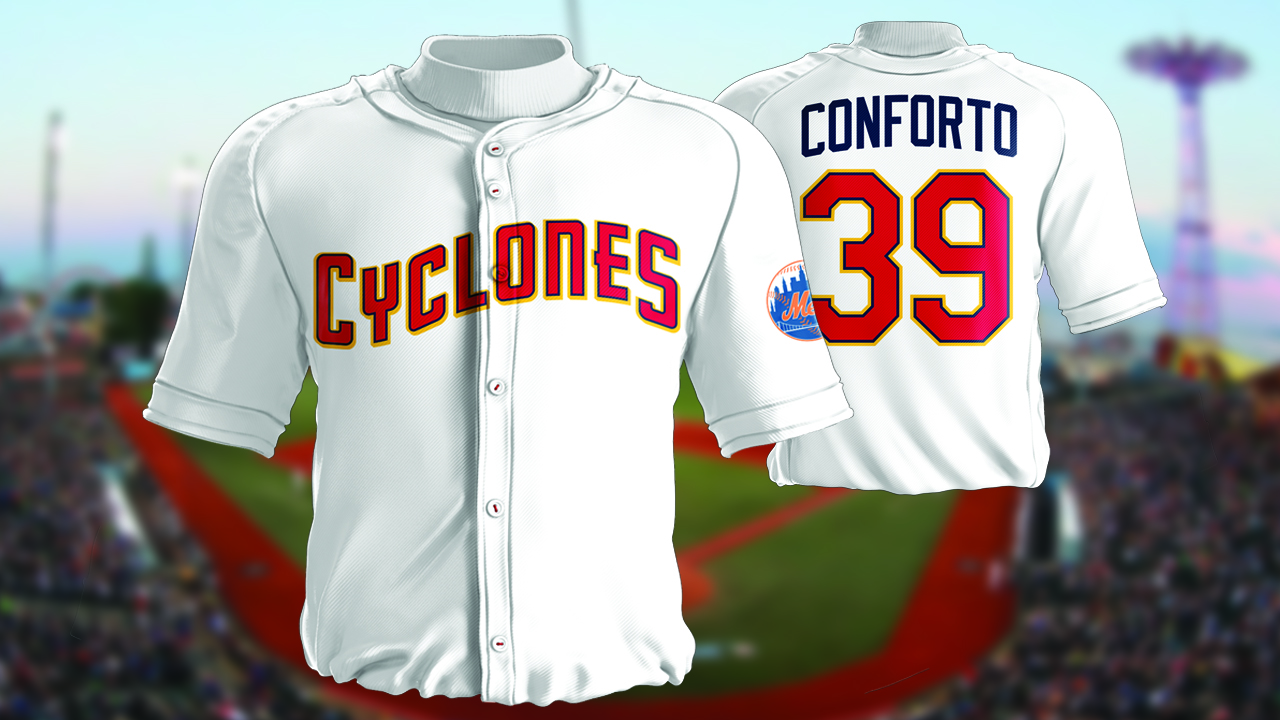 To Purchase Tickets -- CLICK HERE
Must Use Code "Allstar"
Michael Conforto, who starred with the Cyclones in 2014, was recently named to the 2017 National League All-Star Team. He becomes the third former Cyclone to be selected to the Mid-Summer Classic, joining LHP Scott Kazmir and 2B Daniel Murphy. To celebrate Michael's accomplishment Cyclones fans will be able to take advantage of an unbeatable offer.
Starting Thursday, July 6th at 10 AM fans will be able to purchase tickets to one of our upcoming games against the Staten Island Yankees and receive a Michael Conforto Replica Cyclones Jersey and a free ticket to Fan Appreciation Day on September 7th, also against the Staten Island Yankees, for JUST $20. Here's a look at the available options:
DATE

TIME
OPPONENT
GIVEAWAY/PROMOTION

Wednesday,

July 19
7:00 PM

Mystery Bobblehead Giveaway

Villain Appreciation Day
feat. Shooter McGavin
Jerseys will be available in sizes from Adult Small - Adult XXL (LIMITED AVAILABILITY) on a first-come, first-served basis each night. Season ticket holders who would like to add on the jersey to their existing tickets can call 718-37-BKLYN and add up to two (2) jerseys per account for an $8 upgrade per jersey. (BASED ON AVAILABILITY)
This offer will be available on-line only. You will need to enter code "ALLSTAR" to get access to the package. Can not combine with other package offers.