News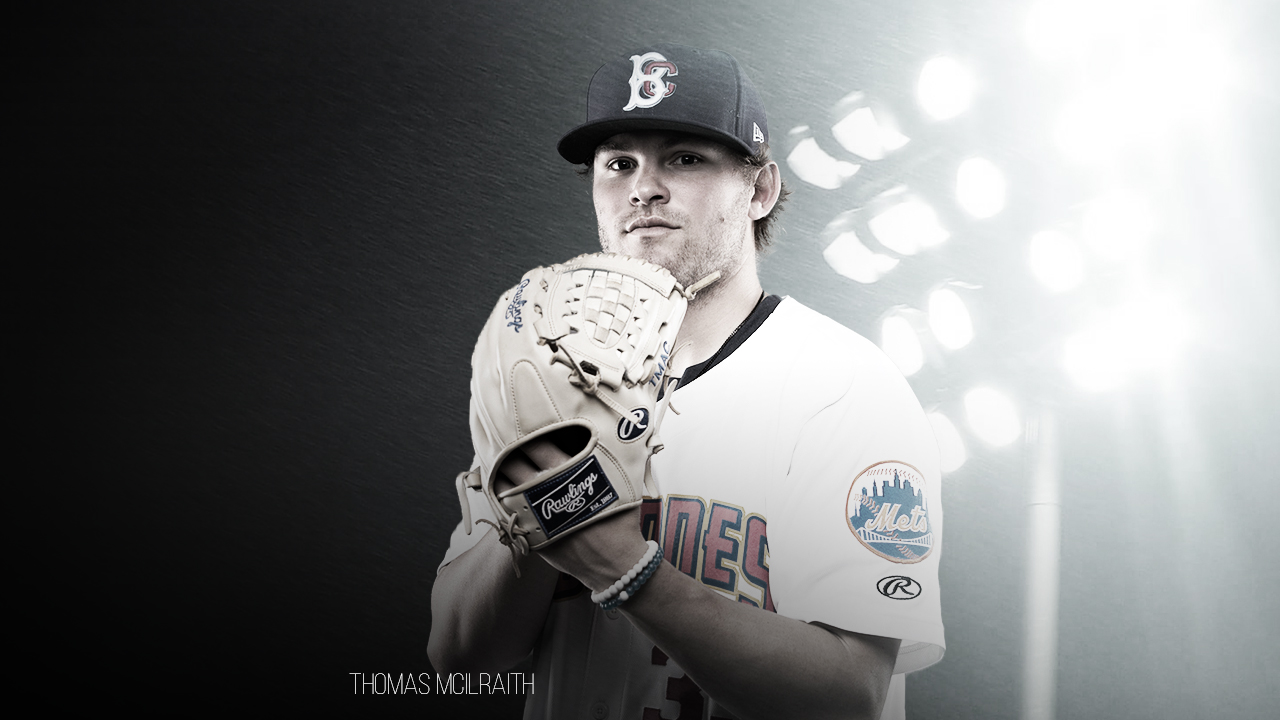 Thomas McIlraith's road to Brooklyn began on April 25 against the Lakeland Flying Tigers. It was a clear, Spring night and McIlraith was coming off his worst start of the year for the St. Lucie Mets. He looked for the sign, brought his glove down to his waist, brought it back up while raising his left leg and lunged forward, delivering the pitch. He knew immediately that something was wrong — he had strained his oblique on the third pitch of the game.

More than eight weeks later, McIlraith will pitch in his first game since the injury on Wednesday, June 21. However, McIlraith won't don a St. Lucie jersey and instead wear the jerseys of the Brooklyn Cyclones, pitching for the Cyclones in Vermont

McIlraith threw on the mound for the first time three weeks ago without complication, and is ready display his litany of pitches in front of the Cyclones crowd. McIlraith features four pitches: fastball, slider, change-up, and his go-to pitch, splitter. After going 6-1 with a 1.71 ERA in Kingsport in 2015, McIlraith struggled. In seven games in 2016, he posted a 6.23 ERA and had a 6.75 ERA in four games this year, before the injury.

Pitching with Brooklyn allows McIlraith a second chance to get back on track. While it St. Lucie, McIlraith learned a new pre-game routine that he expects to deploy against the Staten Island Yankees. Two hours before each game, McIlraith gets to his locker, closes his eyes and meditates. In St. Lucie he interacted with a mental skills coach for the first time in his career and she stressed the importance of visualization.

He thinks through his in-game strategy while listening to rap classics (Gang Starr) and country hits. He pictures himself delivering each pitch, and in the process, brews confidence. By the time he is warming up 45-minutes before the game, he has already devised his plan of attack, primed to execute.

On Wednesday night, McIlraith will perform his pregame routine for the first time in over two months. If all goes to plan, McIlraith will recapture the success he's found in past seasons, and the Cyclones will begin the home schedule with a win.

"(The injury) was just a bump on the road," McIlraith said. "But, I'm excited to get back to where I'm supposed to be."