News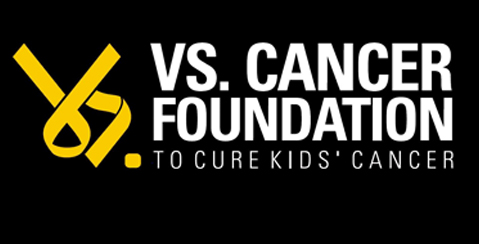 To Learn More About Vs. Cancer -- CLICK HERE
To Donate to Vs. Cancer Day at MCU Park -- CLICK HERE
BROOKLYN, NY – The Brooklyn Cyclones have partnered with Vs. Cancer for the first time to raise awareness and funds for childhood cancer. The fundraiser will take place on Sunday, June 25 when they take on the Hudson Valley Renegades.

In partnership with Vs. Cancer, fifty percent of the money raised will fund national brain tumor research efforts through the Pediatric Brain Tumor Foundation, while the other half goes directly to the pediatric oncology unit at The Brooklyn Hospital.

"We pride ourselves on being active members of our community," said Cyclones Vice President Steve Cohen. "So working with an organization like Vs. Cancer, a group that does so much good in the fight against pediatric cancer, is an honor for us. We look forward to having a memorable day at the ballpark, while also raising funds for such a worthwhile cause."
As part of the evening's program, fans will be able to donate money for a chance to win game-worn jerseys right off the back of Cyclones players. Fans will also be able to donate at various stations throughout the ballpark culminating with a head-to-head Battle for the Bald showdown between Cyclones General Manager Kevin Mahoney and Director of Communications Billy Harner. Fans will be able to donate money while the pair of front office members get their heads shaved on the field following the game.
In addition, two special kids will have the opportunity to be a "Cyclone for a Day." After signing their official "contract" with the team, they will make their way to the field to throw out a first pitch.

Brant Masters, Director of Team Relations for the Vs. Cancer, played collegiate baseball at Furman University and participated with Vs. Cancer as a fundraiser before coming to work for Vs. Cancer full-time. "It is exciting to see the efforts of the Cyclones making an immediate impact at The Brooklyn Hospital. As athletes, kids look up to them. They are not only helping local children who are fighting, but are also making a difference for the next child fighting through funding groundbreaking research. With the support of this incredible team, we are going to make a true difference in these children's lives."

Vs. Cancer was founded in 2012 by childhood brain tumor survivor Chase Jones, who was a collegiate baseball player at the University of North Carolina during the time of his diagnosis. The support of his teammates during treatment was his largest source of strength, which Vs. Cancer now provides to kids all across the U.S. by working with college athletic teams.

Vs. Cancer has worked with hundreds of athletes, teams and communities nationwide to fund the comprehensive spectrum of the pediatric cancer battle: from research initiatives across the country to healing programs within local children's hospitals.