News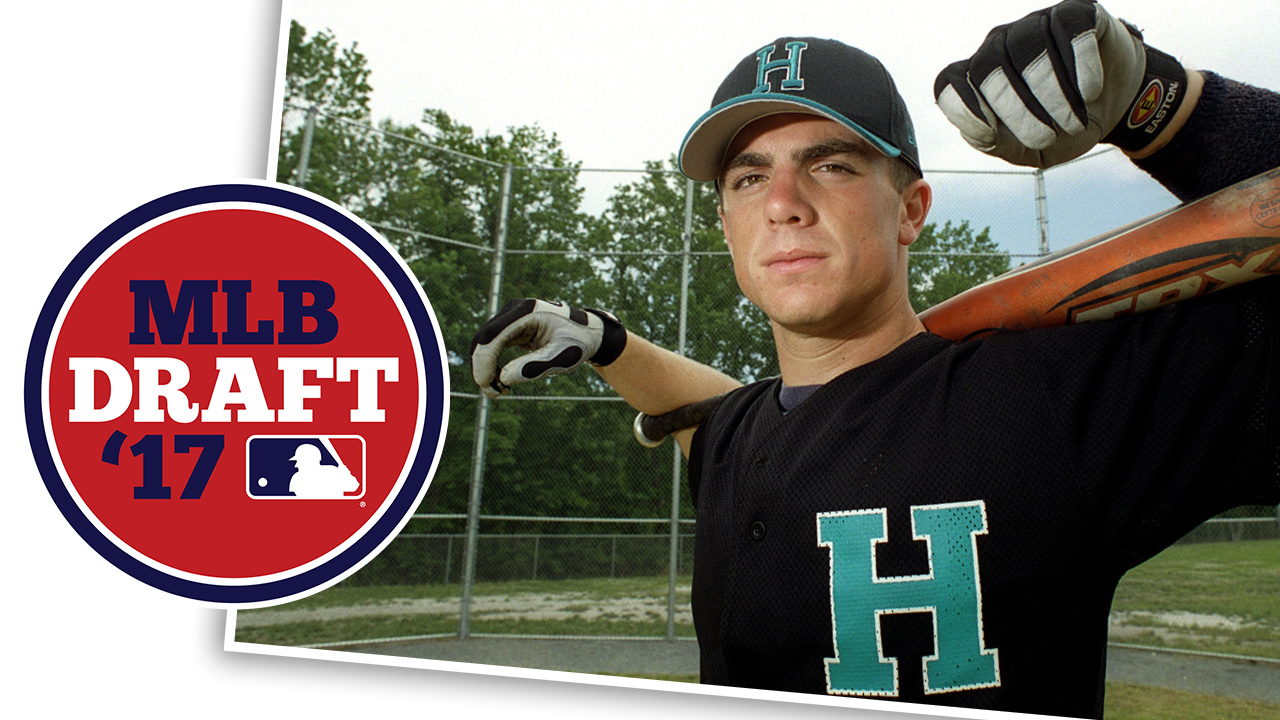 On June 12, 75 names will be called and 75 dreams will be fulfilled. A mix of high school hopefuls and collegiate ball players will hear their names called by Major League Baseball Commissioner Rob Manfred on Monday night and get one step closer to reaching the big leagues.

The 2017 MLB Draft will air on the MLB Network and MLB.com at 7 p.m. Rounds one and two will be on Monday, rounds three through 10 on Tuesday and rounds 11-40 on Wednesday. The New York Mets have three picks in the first 100 (20, 59, 97).

Last year, the Mets had two first round picks. Justin Dunn, selected 19th overall out of Boston College, played 11 games with the Brooklyn Cyclones and played to the expectations that often accompany a first-rounder.

The right-handed hurler pitched in 11 games and started eight. He posted a 1.50 earned run average and held hitters to a .227 batting average. He also struck out 35 batters in 30 innings before being called up to the St. Lucie Mets. In 11 games this year, the 21-year-old has a 4.81 ERA with a 4-3 record. Dunn has returned to form of late, allowing just one run in his last 16 innings while striking out 16.

Anthony Kay, the team's other first-round pick out of the University of Connecticut, underwent Tommy John surgery in early October after spending most of the summer with the Cyclones here in Brooklyn.

Last year's second-round draft pick, Peter Alonso, made an immediate impact in Brooklyn, posting a .321/.382/.587 slash-line in 30 games. His five long-balls and 21 runs batted in led the team before an awkward slide into second base broke his thumb and ended his season. In total, eight of the first 11 picks in the 2016 MLB Draft went on to play for the Cyclones including each of the Mets first six picks in the draft.

Over the years, the Mets have utilized the draft to stockpile talent. Met greats Darryl Strawberry (1980), Dwight Gooden (1986) and David Wright (2001) (pictured above) were first round selections. There are currently six former first-round picks drafted by the Mets on the team's 40-man roster: Matt Harvey (2010), Michael Conforto (2014), Kevin Plawecki (2012), Gevin Cecchini (2012), Brandon Nimmo (2011) and Wright (2001).

Michael Fulmer, the Mets 2011 first-rounder, was packaged with former Cyclone Luis Cessa to the Detroit Tigers in return for Yoenis Cespedes in 2015. Cespedes led the Mets to the World Series that year and Fulmer was named the 2016 AL Rookie of the Year. In 2012, the Mets traded away the reigning Cy Young winner R.A. Dickey to the Toronto Blue Jays for two first-round draft picks Noah Syndergaard (drafted by Toronto) and Travis d'Arnaud (Philadelphia).

The Mets have also found success with non-drafted free agent signings. Jeurys Familia, known for his devastating splitter that lights up radar guns, was a non-drafted free agent signee back in 2007. Jose Reyes, a four-time All-Star and NL Batting Champion, was signed out of the Dominican Republic in 1999. Juan Largares was signed in 2006 and won a Gold Glove in 2014.

Later-round draft picks have yielded returns for the Mets as well. Jacob deGrom was a ninth round selection in in 2010. Robert Gsellman (13th-round) and Tyler Pill (fourth-round) are two 2011 selections who have also found their way to the bigs.

Dreams will be achieved next week as the stars of tomorrow earn the title of professional baseball players. Some, will find themselves playing on the turf of MCU Park in Brooklyn, one step closer to the bright lights of Citi Field.