News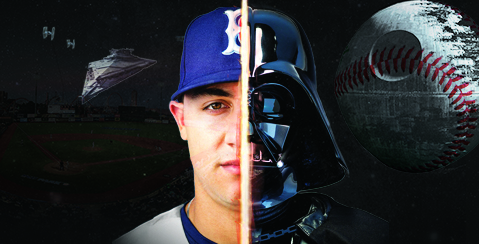 To Purchase Tickets -- CLICK HERE
Saturday, August 26th will be out of this world as we celebrate Star Wars Night at the ballpark. There will be post-game fireworks and Star Wars related entertainment throughout the night
In addition, the first 5,000 fans in attendance will receive a Cyclones "glowing" mini-bit and everyone will be able to enjoy a special post-game fireworks show to cap the night.
BasebALL You Can Drink Includes:
One (1) wristband for All-You-Can-Drink draft beer, wine, mixed drinks & soft drinks*
One (1) voucher for a hot dog, burger, chicken fingers or sausage
One (1) voucher for French fries, pretzel, chips or peanuts.
Service begins when gates open (90 minutes prior to first pitch) and will continue until one hour after scheduled first pitch (two hours and 30 minutes total). This offer is available on Saturday's only, for $45 per person - which includes your game ticket. To purchase group tickets (15 or more) please call us at 718-37-BKLYN.
JUST ADDED: We have added a special Baseb-ALL You Can Drink for Wednesday, August 23rd as we celebrate 90s Night featuring Doug presented by Nickelodeon. This mid-week celebration will still include 2:30 of open bar but will run from 6:00 - 8:30 and will include a special Doug Quailman Bobblehead.
DATE

TIME
OPPONENT
GIVEAWAY/PROMOTION
TICKETS

Saturday,

August 26
6:00 PM

Lightsaber Mini Bat

Saturday,

Sept. 2
6:00 PM

Mr. Potato Head

Saturday Night Fever Night
GOLD = Premium Night (Giveaway for first 5,000 fans). All other giveaways for first 2,000 fans in attendance.
*Please note: You must be 21 years of age to purchase or consume alcoholic beverages. The consumption of alcoholic beverages by intoxicated persons or persons who appear to be intoxicated is prohibited. Management reserves the right to discontinue service of alcohol at any time to an individual or group. There will be a limit of two beers per person, per trip and a limit of one mixed drink / glass of wine per person, per trip. You will also be ID'd prior to each transaction.