News

Brooklyn, are you read to "Embrace the Awesomeness?" On Wednesday, August 19th the Brooklyn Cyclones will become the first Minor League team to host Zubazpalooza, celebrating the truly unique fashion that dominated the early 90s.

As part of the evening's festivities, fans will be able to purchase a special Zubazpalooza package, which will include a field box ticket, plus a pair of limited-edition Cyclones Zubaz for just $25.

The pants feature the trademark Zubaz zebra print in Cyclones colors with the Brooklyn script mark on the left hip.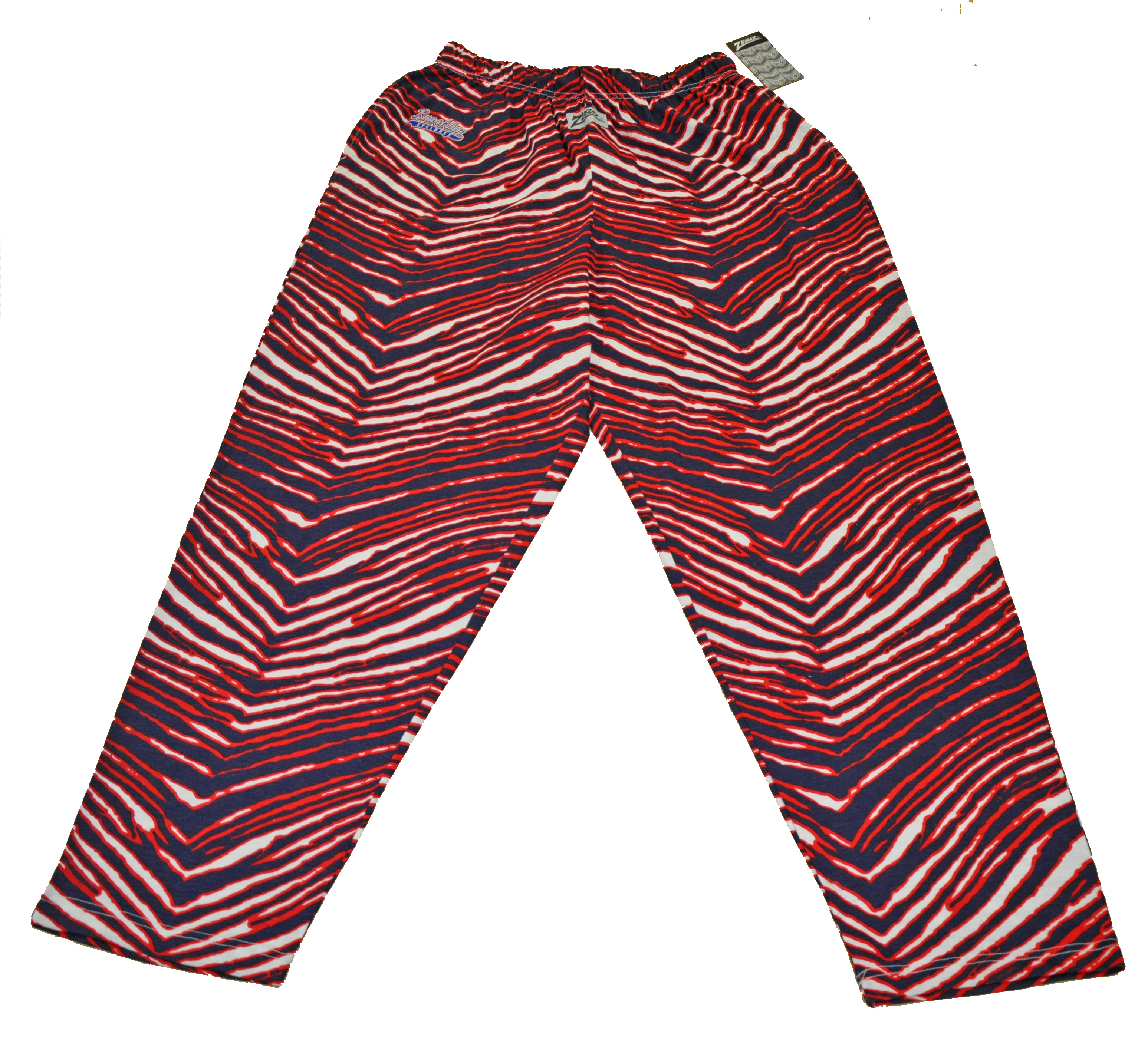 Zubaz pants and shorts were made popular in the early 90s, created by two Minnesotan bodybuilders, Dan Stock and Bob Truax.

"We started the Zubaz brand out of a gym that we owned in Minnesota and our first customers were guys who loved the fit and comfort. The classic zebra pattern is one of the first prints that we did and it came to symbolize the Zubaz brand and attracted people who wanted to dare to be different," Dan Stock said. "We always said that the look is what attraced people to their first pair and the comfort was what brought them back for their 2nd pair…or 3rd, 4th, or 5th pair."

Zubaz typically cost $39.99, but with this special Way Back Wednesday offer, you get a field box ticket to the game PLUS the Cyclonez…oh, sorry…the Cyclones Zubaz for just $25.

Tickets must be purchased over the phone by calling Tommy Cardona at 718-382-2682. Be sure to let us know your size based on the chart below:
| | | | | | | |
| --- | --- | --- | --- | --- | --- | --- |
| SIZE | XS | S | M | L | XL | XXL |
| WAIST | 23-37 | 25-39 | 27-41 | 29-43 | 31-45 | 33-48+ |
| HEIGHT | Up to 5'2 | Up to 5'6 | Up to 5'10 | Up to 6'2 | Up to 6'6 | Up to 6'6 |