News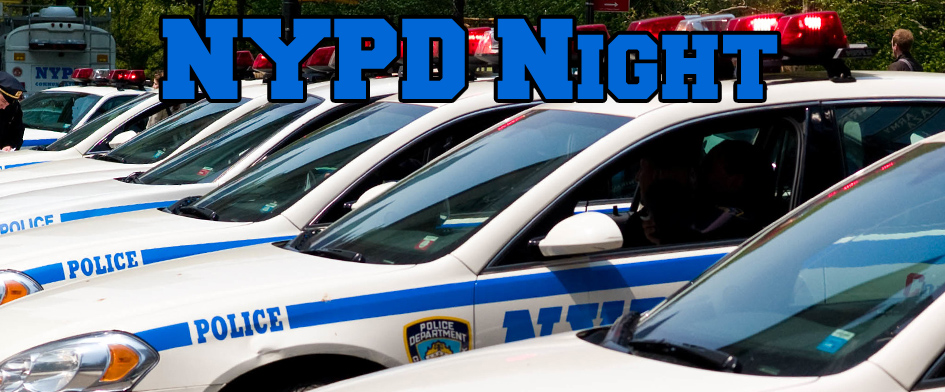 Kick off the Cyclones six game home stand on Wednesday, July 30th, when all tickets are just $10! This deal is quite the steal, but don't bother calling the cops…members of the NYPD will also be in attendance Wednesday night, as the Cyclones honor those who serve and protect the New York Community in a special pre-game recognition.
Brooklyn South
60 Precinct-PO Willaiam Schau
61 Precinct-PO Christopher Mullen
62 Precicnt-PO Jeffrey Bailey
63 Precinct-PO Ronette Benjamin
66 Precinct-PO Mack Cronin
67 Precinct-PO Anthony Blum
68 Precinct-PO Allan Elazequi
69 Precinct-PO Eton White
70 Precinct- Det. Dominick Scotto
71 Precinct-PO James Li
72 Precinct- Sgt. Gary Caporale
76 Precinct-PO Vincent Marrone
78 Precinct- PO Richard Reilly
Brooklyn North
73 Precinct – Sgt James Grillo
75 Precinct – PO Tony Cuoco
77 Precinct – PO Brett Ostrander
79 Precinct – PO Frank Redmond
81 Precinct – Det William Jenkins
83 Precinct – Sgt Andrew Russell
84 Precinct – PO Saief Hasain
88 Precinct – Sgt William Scarfuto
90 Precinct – PO Aml Elsokary
94 Precinct – PO Kirssi Pantaleon
Task Force – PO Marlon George
Anti-Crime – PO Konrad Zakiewicz
It's also a "Brooklyn Buffet Night." For just $12 you can take advantage of various culinary delights including a nacho bar, hot dogs and more. The buffet will be held in the Wine Drives and Short Hops Sports Bar, located off the main lobby of MCU Park until the scheduled first pitch time. The first 2,500 fans to enter the gates Wednesday will also receive the fourth cup that is a set of this season's special All-Star Cup Series.
The Cyclones will take on the Auburn Doubledays for the first time this season. To purchase tickets for Wednesday night's game, CLICK HERE.