News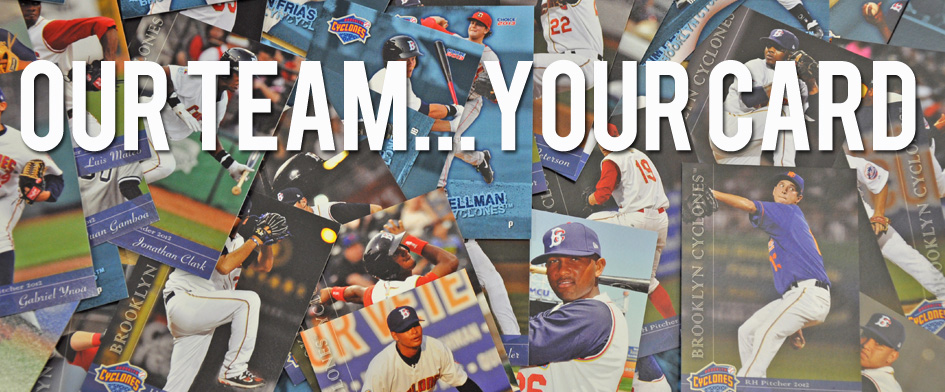 Honus Wagner, Shoeless Joe, Ty Cobb, Mickey Mantle, Ken Griffey, Jr and you?
Collecting baseball cards has been a part of the game that has been passed down from generation to generation. So, what could be better than collecting cards, having your own. Starting today, Cyclones fans will be able to enter a contest and fulfill their dream of having their own Brooklyn Cyclones baseball card.

To enter the "Your Baseball Card" contest, fans just have to CLICK HERE and create their own card. From there they will have to share their card across multiple social media platforms. The fan with the most shares will be featured in the 2014 Brooklyn Cyclones team set.

Those in the top 20 will not go home empty handed. The 20 best cards will have the unique opportunity of taking batting practice at MCU Park; receive two tickets to the Cyclones game on August 1st where they will be able to see their cards appear on the scoreboard during the game.

Read the rules before you enter, here.

To enter the contest, click here.