News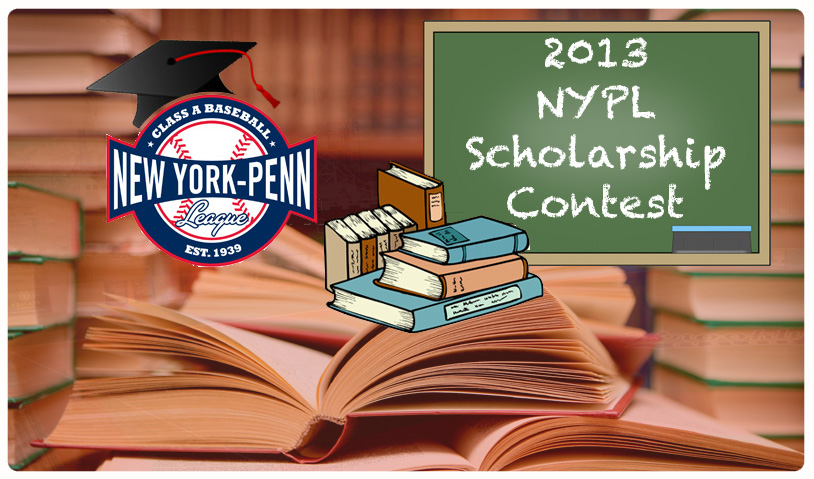 To download the scholarship application CLICK HERE
For the fifth consecutive year, the New York-Penn League Charitable Foundation will host a scholarship competition for graduating high school seniors from each of the league's 14 markets. This year, a total of $10,250 in one-time scholarships will be awarded as part of the competition in the form of three (3) scholarships of twenty-five hundred dollars ($2,500.00) and eleven (11) in the amount of two-hundred fifty dollars ($250.00).

The New York-Penn League is the oldest continually-operated Class-A league in Minor League Baseball. The league has 14 Major League Baseball-affiliated member clubs located in seven states – Connecticut, Maryland, Massachusetts, New York, Ohio, Pennsylvania and Vermont.

The NY-Penn League Charitable Foundation is a 501(c)(3) created to give back to the communities where NY-Penn League member clubs operate.

Who is Eligible?

Students eligible for this competition must be graduating seniors from an accredited public or private high school within the market of one of the 14 New York-Penn League franchises. The geographic market of each clubis unique to each franchise and shall be determined by each club. Scholarship awards must be applied towards any 2-4 year college or university, vocational or technical education institution or program. Family members of owners and front office staff from the 14 NYPL clubs are not eligible to participate in the competition.
How is the recipient selected?

Awards are judged on several criteria, including academic performance (min. GPA of 3.0 on 4.0 scale), examples of leadership, community service, extracurricular activities and the impact the applicant's local NYPL franchise has had on his/her life. The student must include a copy of his or her transcript, three references and/or letters of recommendation, and a letter of acceptance from the institution they plan on attending. Applications must be completed and returned to their closest NY-Penn League Club by June 28, 2013. Each NYPL club will choose one application to submit to the NY-Penn League Charitable Foundation Selection Committee to compete in the final round against winning submissions from the other 13 clubs. The committee will review the applications, and three (3) one-time scholarships in the amount of twenty-five hundred dollars ($2,500) and eleven (11) in the amount of two-hundred fifty dollars ($250) will be announced in July.