News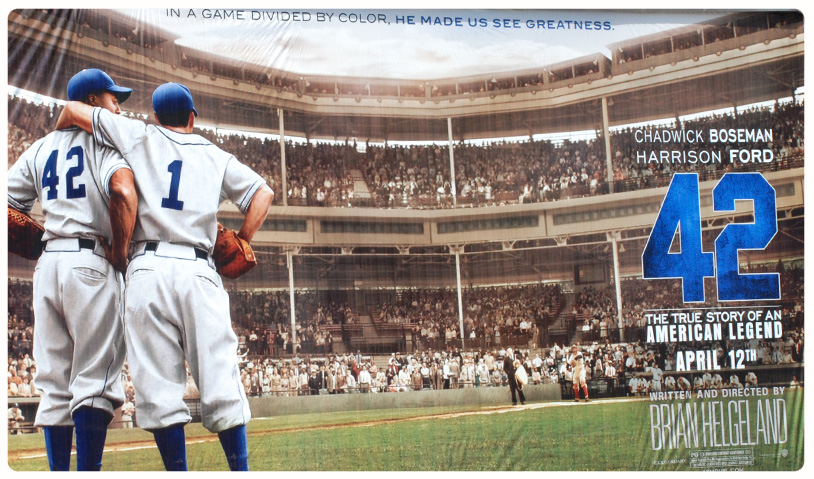 Monday, April 15th is recognized as Jackie Robinson Day across the United States. To commemorate this special occasion, the Brooklyn Cyclones – in conjunction with Municipal Credit Union and Regal Cinemas – will bring more than 200 students from local Brooklyn youth groups to enjoy a special screening of the new movie "42: The True Story of an American Legend."

In addition, those in attendance will get to meet Mets Hall of Fame pitcher John Franco and former professional baseball player Terry McFarlin, who were both born and raised in South Brooklyn.

The pair of formers pro ball players will talk with the students, sharing their own personal stories of growing up in Brooklyn, finding their passions, and achieving their goals both on and off the baseball field.

Following a question and answer session, everyone will be treated to a screening of "42," which chronicles Jackie Robinson's life and his drive to overcome obstacles to become the famed player and role model he's known as.

"The story of Jackie Robinson and his breaking the color barrier with the Brooklyn Dodgers is one of the most important cultural events in American history," said Cyclones General Manager Steve Cohen. "That is why we feel that it is important to make sure that today's youth has the chance to learn not only about his triumphs on the field, but also about his triumphs as a man and father away from the ballpark."

The students in attendance will be from youth groups from the Marlboro Housing Development, Milennium Development / Starrett City and the local Coney Island community.