News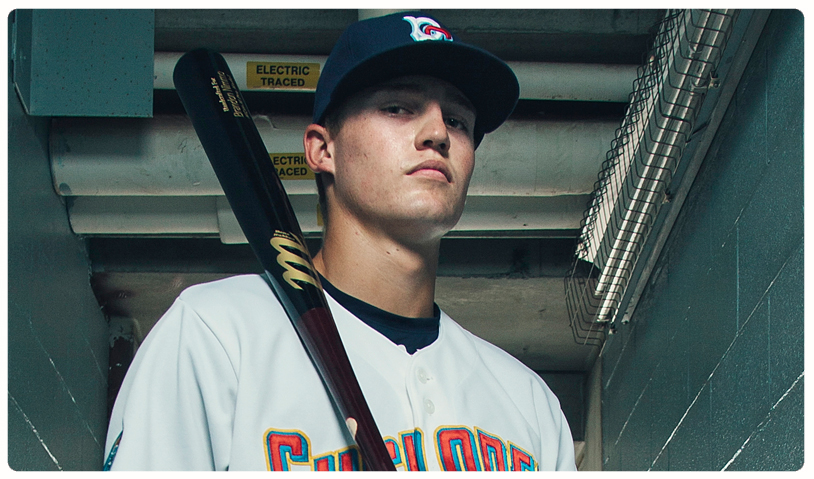 BrooklynCyclones.com: How has your off season been? How did you spend your time?

Brandon Nimmo: My off season was great. I traveled to North Dakota to bow hunt whitetail deer with Cole Frenzel for 10 days. We both ended up coming out successful. I got a 4x4 buck and Cole got a 5x4 Pope & Young buck. Then I traveled to Arkansas to train from January 1st until STEP (Spring Training Extended Program) camp started a few weeks ago.

BC.com: Heading into your second spring training, how did the experience of being in Florida last year for Spring Training and extended help prepare you for what to expect this season?

BN: I am feeling much better about this year only because I know more of what to expect this year, both physically and mentally. Last year was full of trial and errors and now, I can use the stuff that worked and leave out what didn't.

BC.com: What are some of the moments that stand out in your mind from your time in Brooklyn last year?

BN: I know I will never forget my first grand slam against Aberdeen. That was a very surreal moment that will stay with me the rest of my life. I will also never forget how great the fans were in Brooklyn that I was privileged to play for, along with the amazing field and stadium we played in.

BC.com: What were some of your favorite places away from the ballpark last season, some spots you would recommend that the 2013 cyclones be sure to visit.

BN:I really enjoyed the boardwalk and beach. Taking in the whole Coney Island experience is a must for future Cyclones along with seeing the Hot Dog Eating Contest on July 4th. That was a blast! I think Times Square and the Natural History Museum are also great places to see!

BC.com: You had a tale of two seasons last year. Struggled a bit early and then became one of hottest players in the league. What changed for you?

BN:Last year was a huge adjustment for me going from Legion ball to the NYPL. I think the biggest difference between the beginning of the season to the end was the game slowing down for me. I was able to play aggressively in the second half of the season compared to being timid, and just feeling my way around in the beginning.

BC.com: What are you most looking forward to about the 2013 season?

BN:I am most looking forward to continuing my pursuit in making the big leagues. This is a marathon, not a sprint and I am eager to start playing and see what this season holds.