News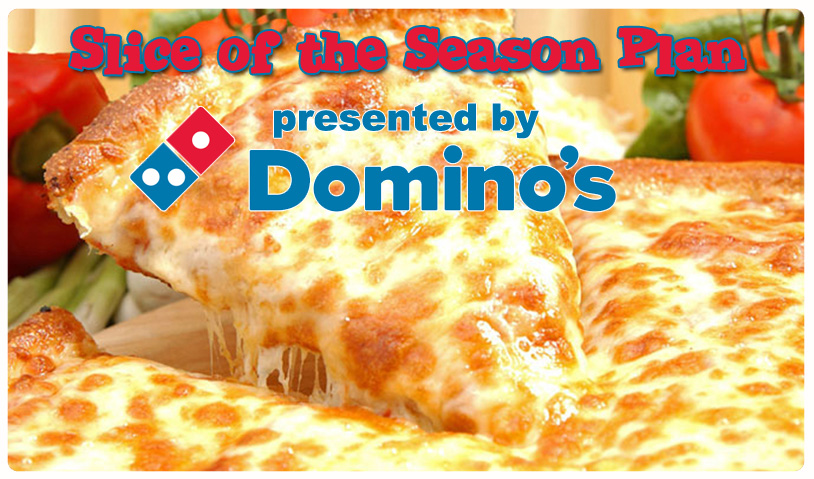 There are eight slices in a pizza, so obviously there should be eight games in our Slice of the Season Plan presented by Domino's. This plan leaves the choices up to you because after all, nobody knows your schedule better than you. Just select eight games from the 2013 game schedule and we'll take it from there.
We can't guarantee the same seat location for each game, but we can guarantee that you will get the best available seat for each contest. But that's not all, we also include a $6 voucher good for food, drink, beverage and more anywhere in MCU Park for each game. That's $48 for you to spread out over the eight games, or combine it all and get that new Cyclones shirt and on-field cap that you've had your eye on. In addition, because this unbelievebly flexible option is presented by Domino's, we will also include a coupon good for a large pizza at Domino's locations throughout Brooklyn.
Don't miss out on this fresh from the oven offer. Each eight game plan costs just $128 and includes $48 of vouchers for you to use at the ballpark. These plans will go on sale Thursday, February 7th at 10:00 AM and are only available by calling 718-382-2600.