News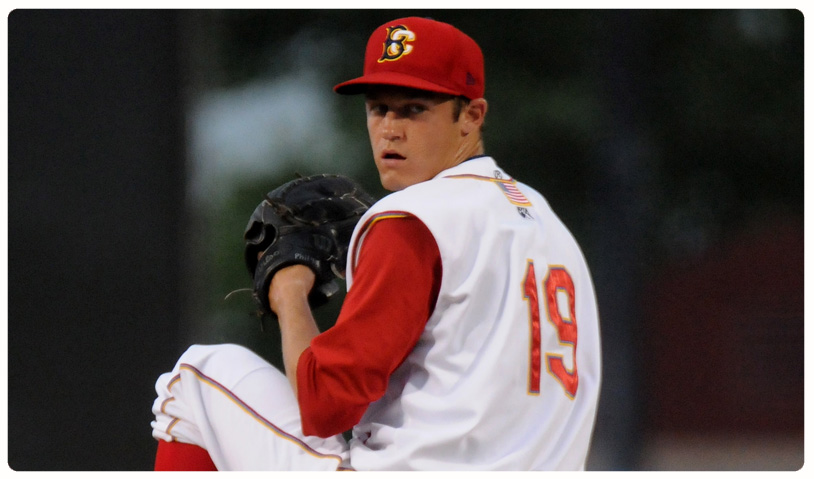 Brooklyn Cyclones.com: How has your off season been? What have you been up to?

Paul Sewald: It's been a solid offseason. I did a lot of traveling. I visited Madrid, Cancun, Denver, and San Diego, but also did some sitting on the couch and watching movies. Of course, I have also been working out and conditioning to get ready for my first Spring Training as well, but it has definitely been a good offseason.

BC: I saw that you have been working as a teacher. How did that come about? What are you teaching? How old are the students? Is it something you would ever want to do full time?

PS: I got the idea to substitute teach from a buddy of mine who also plays Minor League baseball. Since I'm a substitute, I teach whatever subject is available. I'm teaching at my high school, Bishop Gorman High School. So I've actually had a bunch of my little brother's friends which is kind of cool. I'm not sure whether I would want to teach full-time, but it's definitely a possibility if I got the chance to coach while I did, I would consider it.

BC: You had a ton of success in Brooklyn this year. What was the biggest difference for you between college and professional baseball?

PS: The biggest differences for me this season between college and pro baseball was adapting to playing every day as well as my role switch from starting in college to pitching out of the bullpen this summer for Brooklyn.

BC: Is there any particular moment from the 2012 season that stands out in your mind?

PS: Obviously, the night I got my first professional pitching appearance was just an absolute blast and such an amazing experience because it was really the defining moment of my baseball career to get the chance to pitch professionally. But other than that, the moment we clinched our playoff spot and got to celebrate by popping bottles of cider was something I had often hoped I would get the chance to do after watching it so many times in the playoffs on television.

BC: With spring training right around the corner, what are you most looking forward to about your first trip to St. Lucie? What do you have in mind as far as goals for your second pro season.

PS: I am really looking forward to getting to work with all of our great instructors and getting a chance to see what kind of improvements they think I can make to hopefully take the next step in my career. My goal for my 2nd pro season is to just pitch the best that I can. I can't control anything more than that so I'm just trying to focus on pitching.

BC: For players who may be coming to Brooklyn for the first time in 2013, what advice would you give them to prepare for the Cyclones?

PS: The advice I would like to give players heading to Brooklyn for the first time would be to get out and see the sights of New York City whenever they get the chance because it such an amazing place that has so much so see and visit.